Sony Vegas: Spacebar/F12 Play Settings

One of the most commonly used shortcut keys in Sony Vegas is the Spacebar. It is used to Play and Stop the video when previewing certain sections. By default, the Spacebar and F12 keys are set to Play and Stop the video, therefore returning the cursor back to the position it started at. You can change these settings to make the Spacebar and F12 buttons Play and Pause the video instead of Play and Stop. Under Options > Preferences, in the General Tab you can toggle the "Make Spacebar and F12 Play/Pause instead of Play/Stop" setting on or off to fit your needs.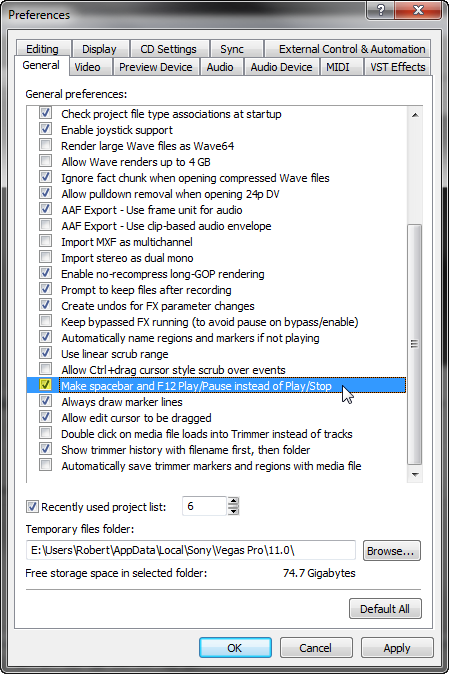 If you enjoyed this post, please consider leaving a comment or sharing it along with your friends!

Comments