Sony Vegas: Default Track Height
To quickly revert back to default track heights in Sony Vegas, use the Ctrl + ` shortcut key. This will make all tracks revert back to their original height.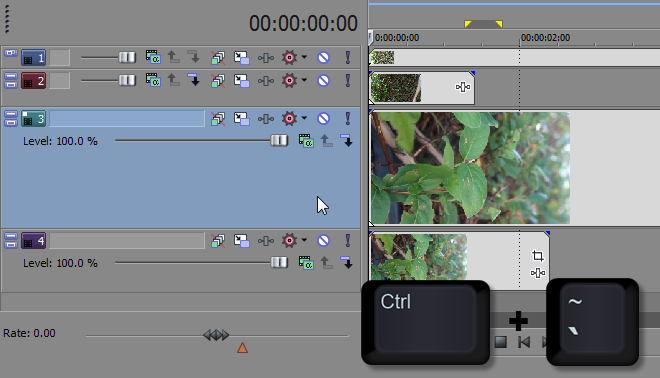 If you enjoyed this post, please consider leaving a comment or sharing it along with your friends!
Comments