Sony Vegas: Assign Track Colors
You can assign colors to each track in Sony Vegas. Simply Right-Click the track header area and choose Track Display Color. Then, choose from one of the eight colors. This is especially useful when you need to assign the same colors to multiple tracks that are similar, like a composite of a lower third for example. To assign the same color for multiple tracks at once, select them all. Right-click and choose Track Display Color. Each track will highlight with its assigned color.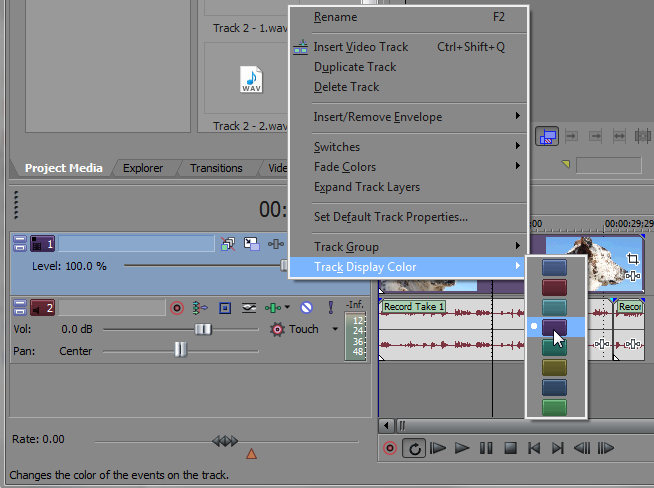 If you enjoyed this post, please consider leaving a comment or sharing it along with your friends!
Comments