Sony Vegas: Add Transition to Multiple Events
You may come across a time where you want to add a certain transition to multiple clips in your timeline. To add a transition to multiple clips at once, Select all the clips you'd like to apply a transition to. Find the transition in the Transitions Window and drag your chosen transition down to one of the selected clips. All the selected clips should now have the added transition.
DRAG TRANSITION TO MULTIPLE CLIPS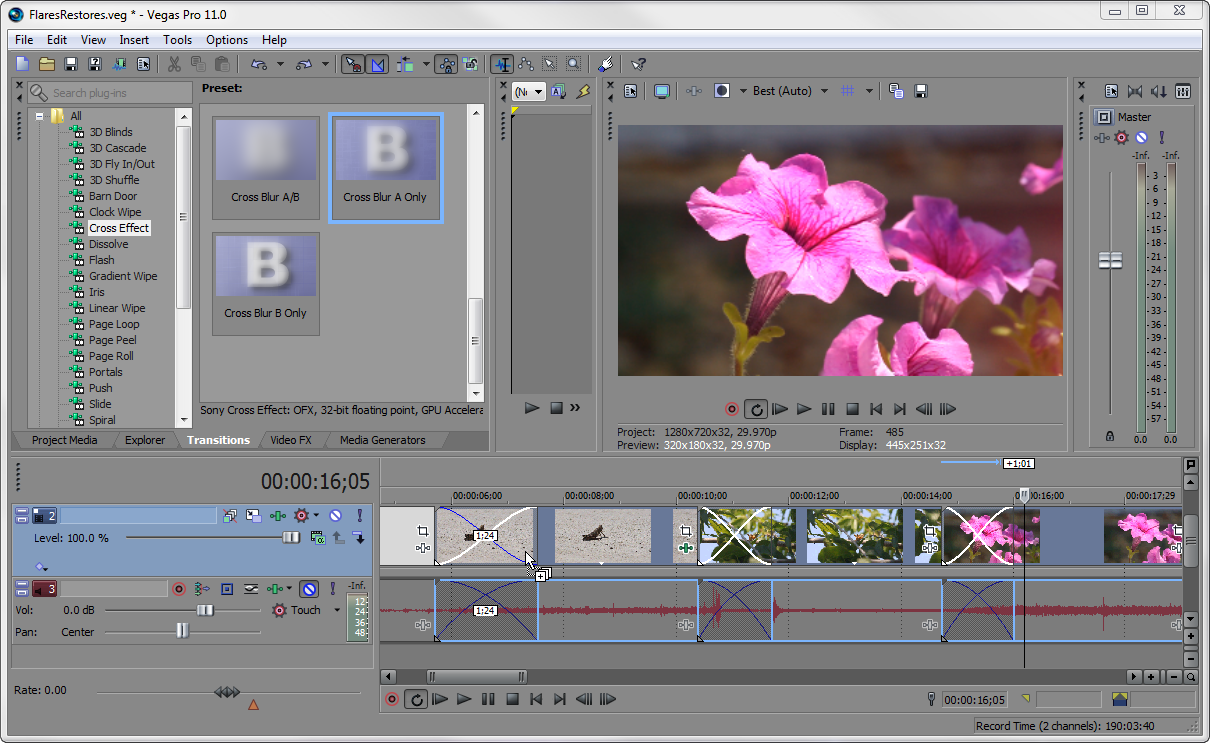 TRANSITION ADDED TO SELECTED CLIPS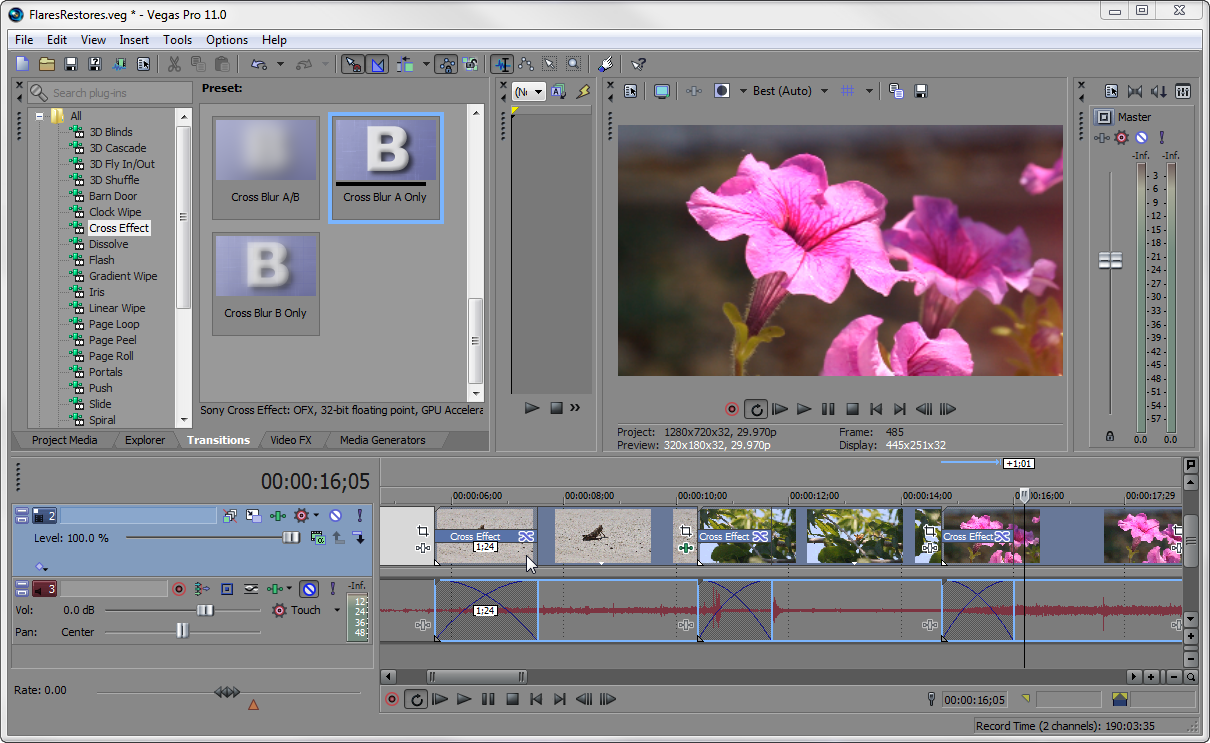 If you enjoyed this post, please consider leaving a comment or sharing it along with your friends!
Comments