Let's take a look at the new Expanded Edit Mode introduced in Vegas Pro 12. This mode aims at providing you with a faster, more accurate method of trimming events. While always there as the "Adjacent Trim Tool", the Expanded Edit Mode was created for users to better see and adjust edits more effectively. Great for multicamera scenes and precise edits such commentary projects.
Opening the Expanded Edit Mode
As with many things in Sony Vegas, there's all kinds of ways for you to access the Expanded Edit Mode. Here's how;
Go to Edit > Select > Expanded Edit Mode

Press 5 on the numeric keypad
Double-click the event edge
Layout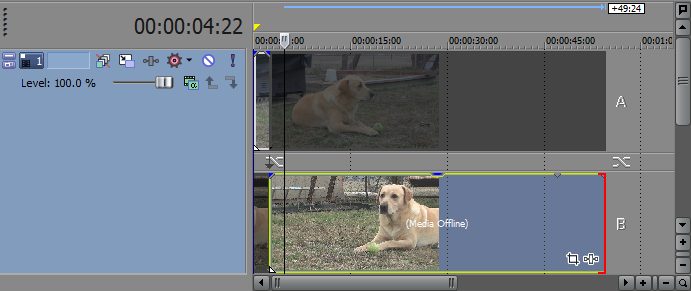 You'll notice events are now laid out differently in A/B roll tracks.
Events before the edit point are displayed on the A roll track while all the following events are placed on the B roll track.

The greyed out areas just show the rest of the events so you can get an idea of how much footage you have to work with.
Red brackets [ ] indicate which event edge will be trimmed if you're editing with the numeric keypad. We'll get into editing with the numeric keys in a future tutorial.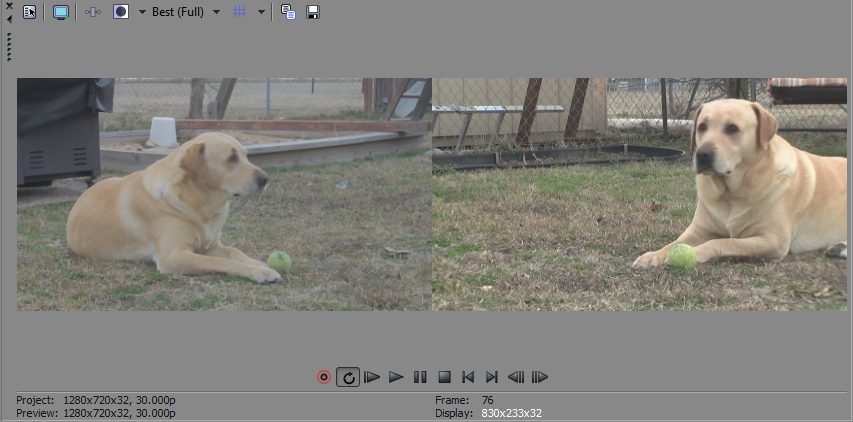 In and out points are displayed as a split screen in the Video Preview window. Once you preview your edits, this will go back into single view.
Making Edits
Making edits is roughly the same as in the regular editing window. You can adjust the edits separately by dragging each one over or all together simultaneously by dragging between the two events.
Here you can also use the Adjacent Trim (Ctrl + Alt) tool to achieve the same simultaneous movement.
You can also adjust and add transitions as needed.
Exiting the Expanded Edit Mode
Exiting Expanded Edit Mode is the same as what you did to enter it;
Edit > Select > Exit Expanded Edit Mode

Press 5 on the numeric keypad
Double-click the event edge
Press Exc.
Overall, this new Expanded Edit Mode can be very useful when getting cuts just right. Although, I don't see myself using it often. The Adjacent Trim tool seems to do the trick most times. Though, It would definitely help if you do a lot of multicamera work. Do you think this is something you'd find yourself using a lot? Let us know in the comments!