Let's take a look at Color Matching in Sony Vegas Pro 12. This new plugin added through Event-FX, allows for you to match the color between clips. It can be used to match two or more cameras shooting the same scene, or for adding a single color effect to multiple clips.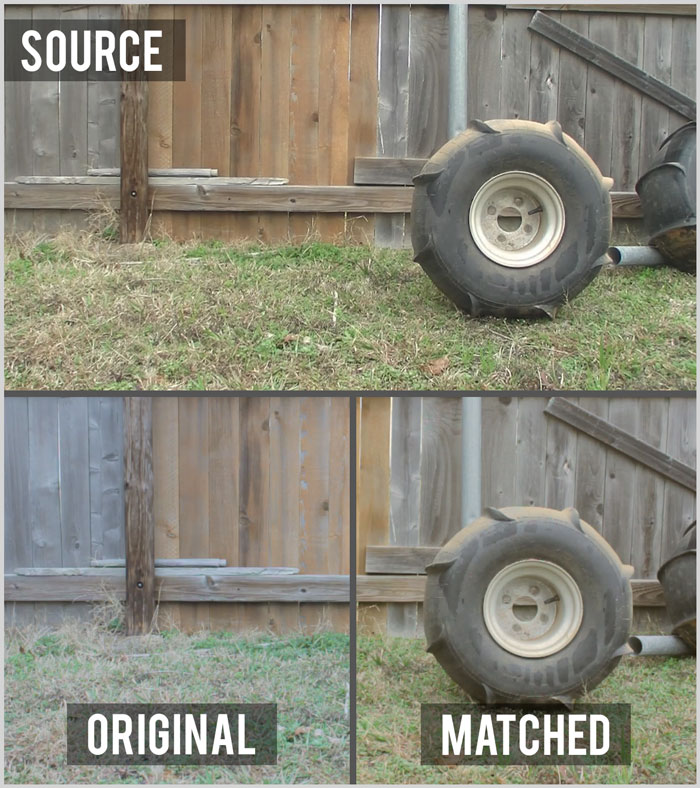 How to Use Color Match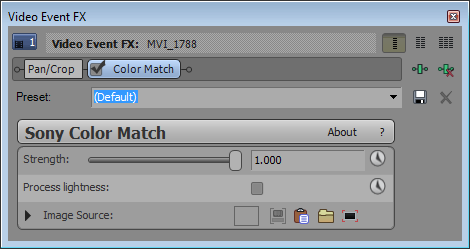 Apply the "Sony Color Match" effect to the clip you'd like to process. This can be applied to a media, event, track, or video output effect.
They've added a few presets to use but since we're trying to match the color between clips, these won't be necessary.
First, select an image source with one of the following methods;
Use Trimmer Image (Uses the current snapshop in the Trimmer window.)
Paste from Clipboard (Pastes a Copied Snapshot in from the clipboard.)
Browse for Image (Browse for an image file.)
Clip from Screen (Capture a source image from anywhere on your screen.)
Next, adjust the strength of the effect. This will adjust the amount of color or lightness applied to your video.
Selecting the Process Lightness check box will attempt to match the brightness and contrast of the source image. In the case the effect comes out too strong, you can manually adjust that with the other Vegas plug-ins as needed.