Sony Vegas: Quickly Resize Window for Current Plug-in

Occasionally, you may want to re-size the plug-in window in order to fit all the plug-in settings on the screen at once. Double-click the Title Bar to re-size the window for the current plug-in. Remember you can hold Ctrl to prevent the window from docking when you're re-positioning it.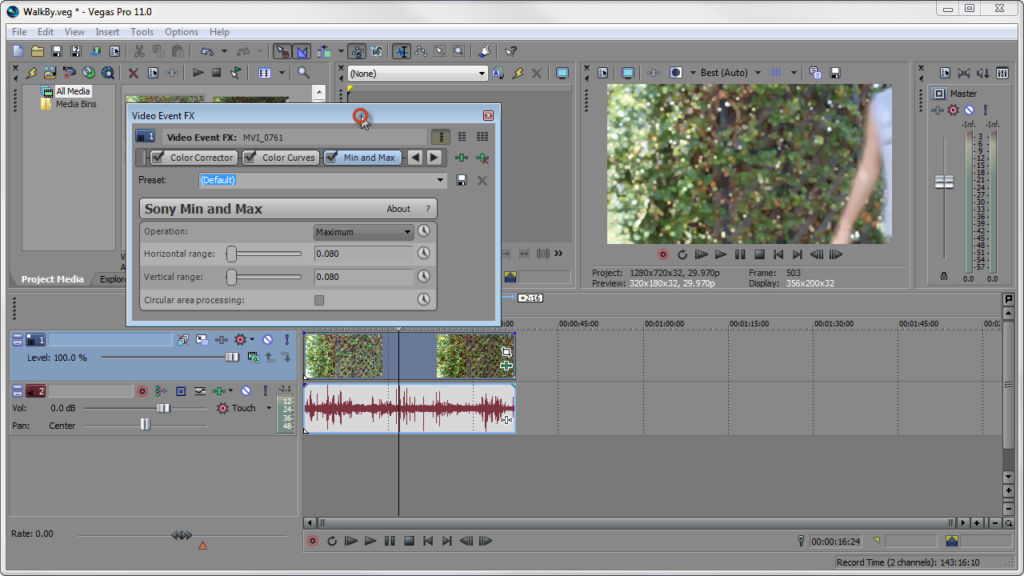 If you enjoyed this post, please consider leaving a comment or sharing it along with your friends!

Comments