Sony Vegas: Fine Tune Adjustments
You can make fine adjustments in Sony Vegas. When adjusting event/plug-in settings, hold Ctrl while moving the effect control. This will cause the mouse to move in fine increments.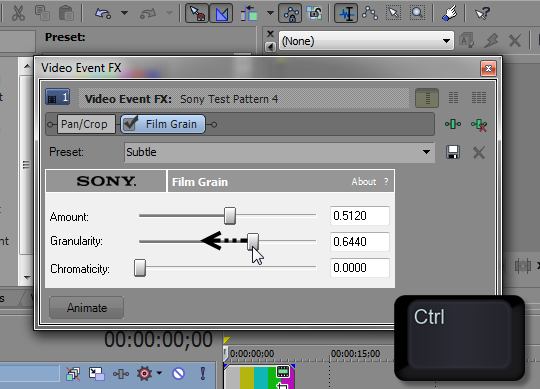 If you enjoyed this post, please consider leaving a comment or sharing it along with your friends!
Comments