Sony Vegas: Bypass Video Effects
Are all those video effects added to your clips making playback choppy? Try turning them off by temporarily bypassing all video effects while previewing your video. Simply hit the Split-Screen View button in the Video Preview Window and in the down arrow, click Select All. The other options in the down arrow, "Select left/right half" are useful when matching colors between clips or helping you decide which effect works best.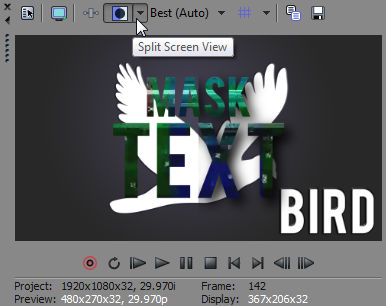 If you enjoyed this post, please consider leaving a comment or sharing it along with your friends!
Comments