Photoshop: Zoom with Scroll Wheel

Sometimes hitting Ctrl +/- for zooming in and out can take longer and drag your workflow. Why not go to Edit > Preferences > General (Ctrl – K) in Photoshop and tick "Zoom with Scroll Wheel" on. That way you can zoom in and out quicker using just the scroll wheel on your mouse!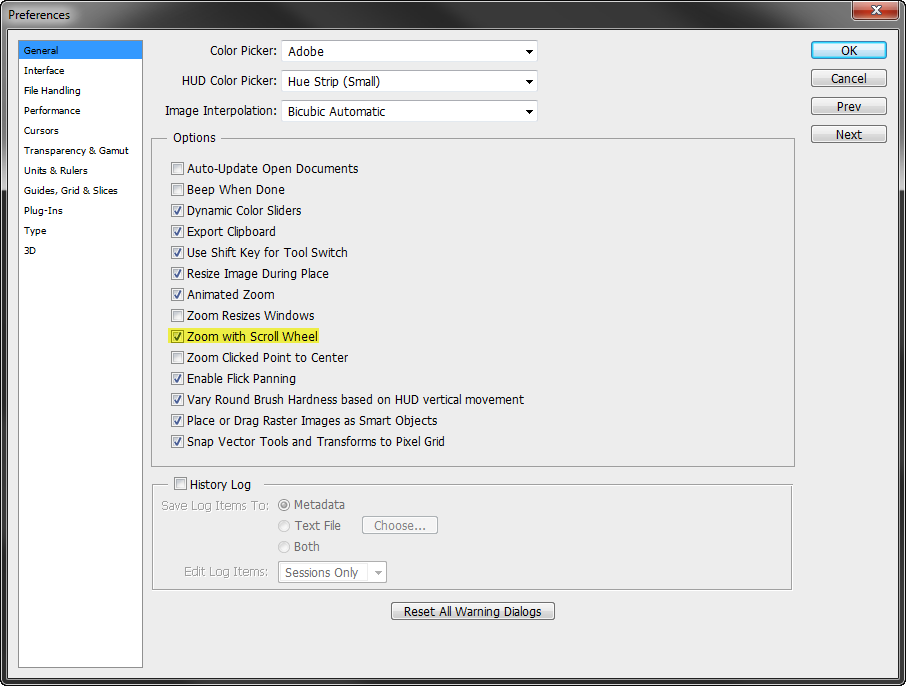 If you enjoyed this post, please consider leaving a comment or sharing it along with your friends!

Comments