Photoshop CS6: Original Filter Menu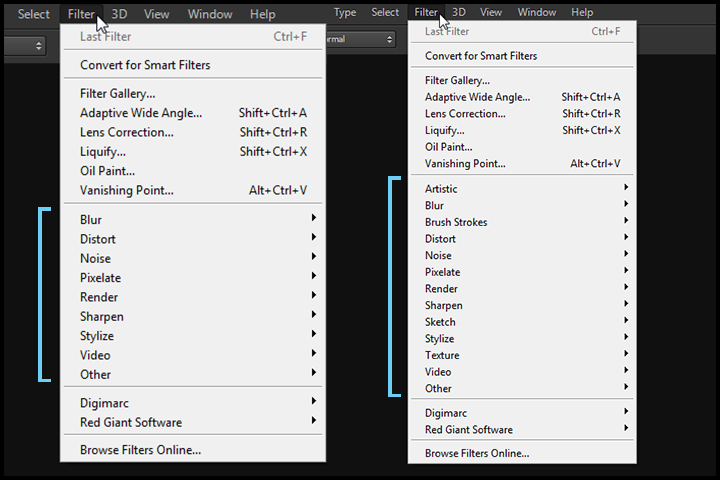 By default, you may or may not see all the filters available in Photoshop CS6. Let's bring them all back in the Preferences.
In Windows, go to Edit > Preferences > Plug-Ins
Mac: Photoshop > Preferences > Plug-Ins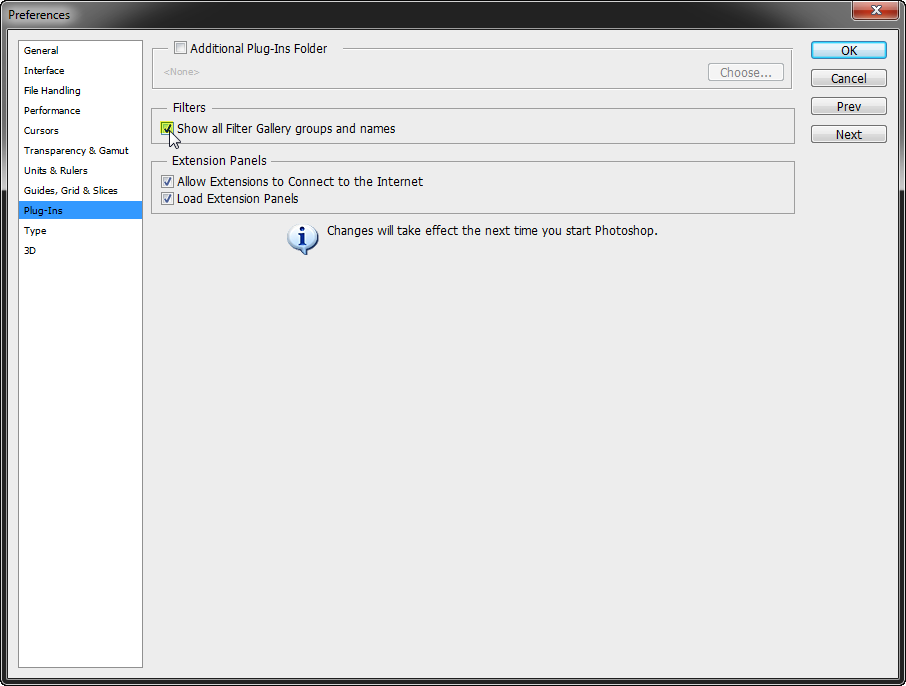 Be sure "Show all Filter Gallery groups and names" is checked. Click OK.
You should now have all the original filters in Photoshop!
If you enjoyed this post, please consider leaving a comment or sharing it along with your friends!
Comments