Sorting media in Sony Vegas can be very helpful when trying to keep your project organized. To create a bin, Right-Click a Parent Bin and choose Create New Bin. You can rename this bin as needed. Then, you can simply drag your media from the All Media bin to your new bin. This will only create a copy of the media to the new bin meaning, you can delete footage from bins with no affect on the actual clip.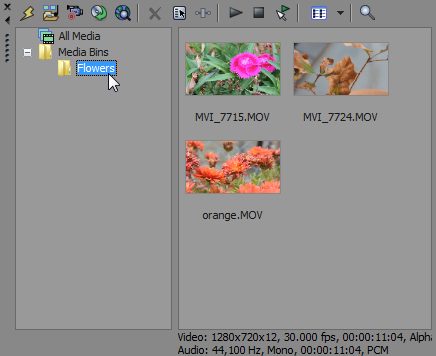 To Search Media Bins, Right-Click anywhere in the bin area and choose Search Media Bins. From here, you can pick from a variety of search fields to search in. You can pick whether or not the search contains or does not contain the criteria in the search field. When you click Search, it will be added to the folder list.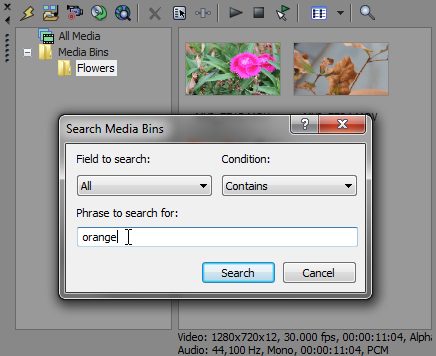 If you would like to keep the search results, Right-Click the search result and choose, Save as Bin.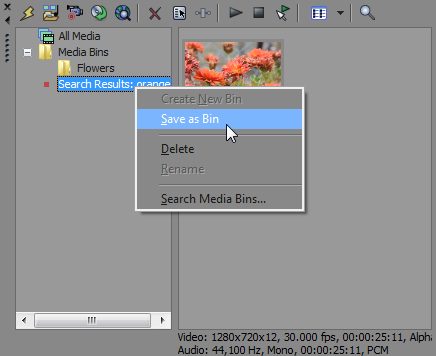 To Delete Bins, simply hit delete on your keyboard or Right-Click and choose Delete.
To Rename Bins, double-click the bin as you would to rename a folder on your desktop of Right-Click and choose Rename.
Media bins are virtual folders that are saved with your project and do not affect the way media is saved on your computer. If a bin is selected while recording audio, it will automatically get placed in the selected media bin.