Ever think about alternate ways of selecting color in Photoshop? Could there be a tool that allows us to precisely select a certain color? Like a color wheel? You bet, it's called, "Coolorus". Coolorus allows you to choose colors from an easy to use color wheel. It offers different Color Schemes, Color Modes, has the ability to work with Background or Stroke colors, and claims to be faster than lightning and bug free unlike other color pickers. It's the "Adobe extension everyone has been waiting for". Available for Adobe Flash and Photoshop for both Mac and Windows as an extension. 
Features: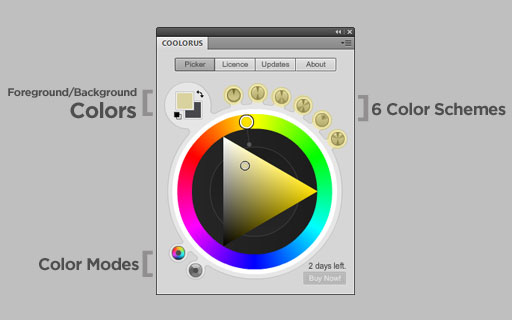 Color Modes: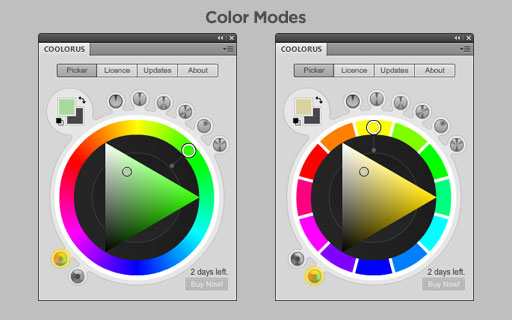 Coolorus has both a full spectrum and simple color mode.
Color Schemes:
[tabs_framed] [tab title="Mono"]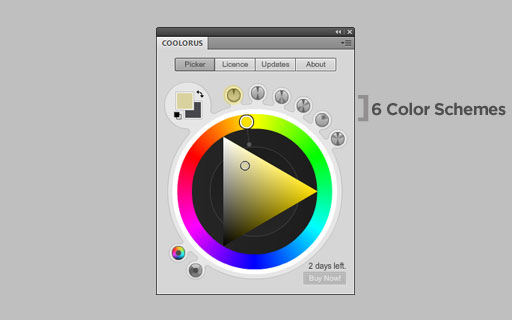 [/tab] [tab title="Complementary"]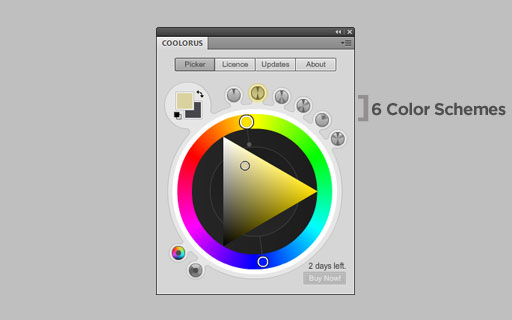 [/tab] [tab title="Triadic"]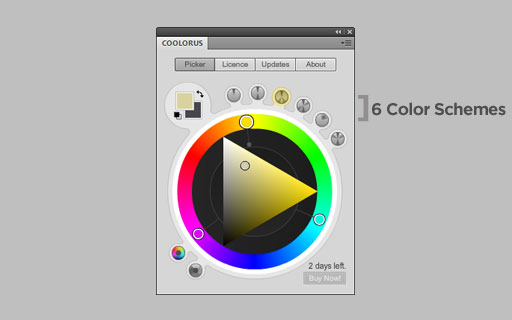 [/tab] [tab title="Tetradic"]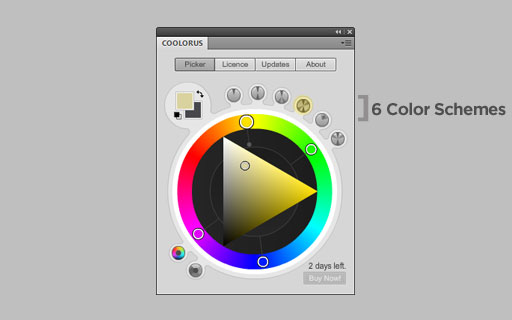 [/tab] [tab title="Analogic"]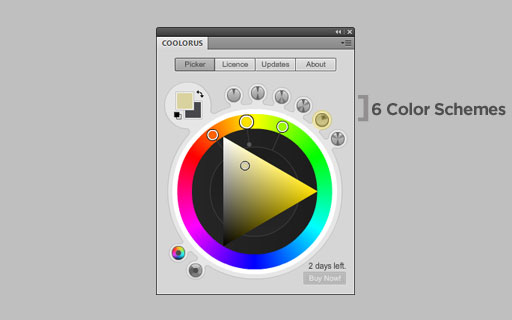 [/tab] [tab title="Accented Analogic"]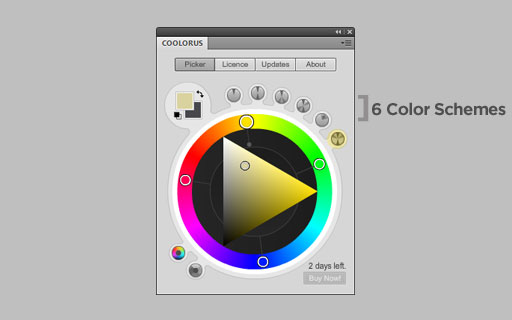 [/tab] [/tabs_framed]
Right now, you have the ability to try it out a couple days before v1.0 is released by the end of this week. Once v1.0 is released, there will be a very small charge for this extension, nothing more than $10 bucks. So if you're looking for a better color wheel to use in Photoshop or Flash, give Coolorus a try! http://www.coolorus.com
Share your thoughts on this extension below!