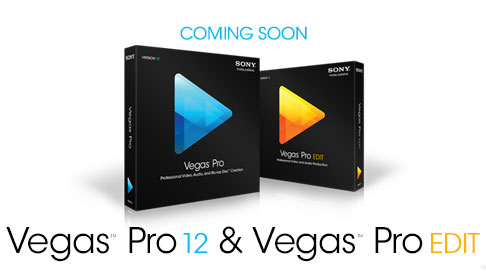 Sony Software recently announced Vegas Pro 12 at IBC to be available this fall 2012. To be exact, that could be anywhere between September 22 – December 20th. With it, comes many new exciting features. One in particular is proxies. If you ever experienced any lag or choppiness during playback, the new Smart Proxy Workflow looks like it'll come in handy.
Vegas Pro will be available in two configurations. The traditional Vegas Pro 12 collection will include Vegas Pro 12, DVD Architect Pro 5.2 and Dolby Digital Professional Encoder for all your video, audio, and disc authoring needs. The more affordable Vegas Pro 12 Edit however comes with everything above except DVD Architect Pro. This is great if you need the editing power but don't have any use for the DVD authoring software.
Some key features I'm looking forward to;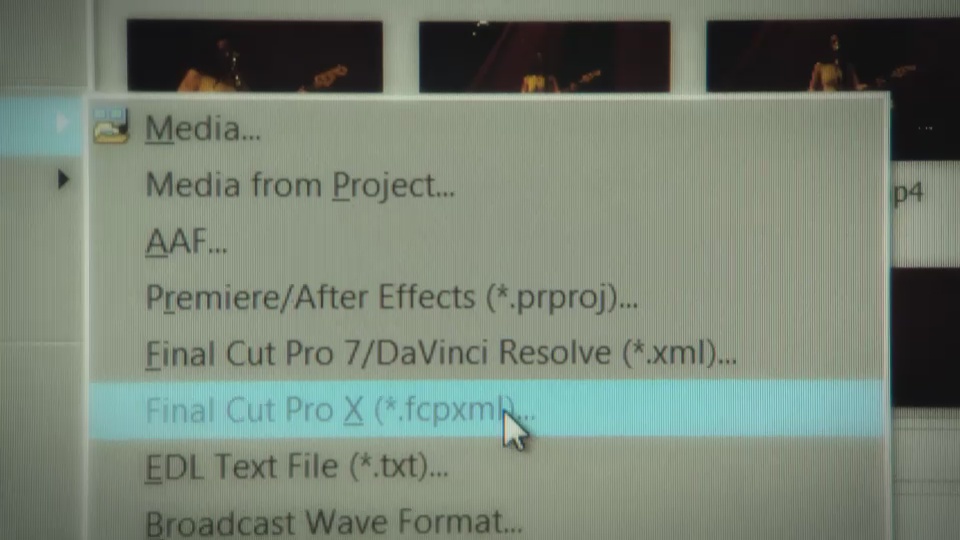 Project Interchange

This allows you to import and export a wide range of project files to and from Vegas Pro 12. You can convert between the native .veg file and AAF for Avid® ProTools® 10, XML for Apple® Final Cut Pro® 7, Final Cut Pro X (export only), DaVinci Resolve 8, and .prproj for Adobe® Premiere® Pro CS6 and After Effects® CS6.

Smart Proxy Workflow

I've seen many people struggle with lag or choppiness during playback. With Smart Proxy Workflow, you can create high-performance, edit- friendly Smart Proxy clips in the Project Media view, to achieve faster playback. The media will automatically and dynamically switch from original to proxy based on the Preview playback settings. Original media files will be used for the final render.

FX Masking

Now you can mask and effect rather than the image itself. Perfect for quickly blurring or pixelating certain areas of video clips such as logos, license plates or a person's face.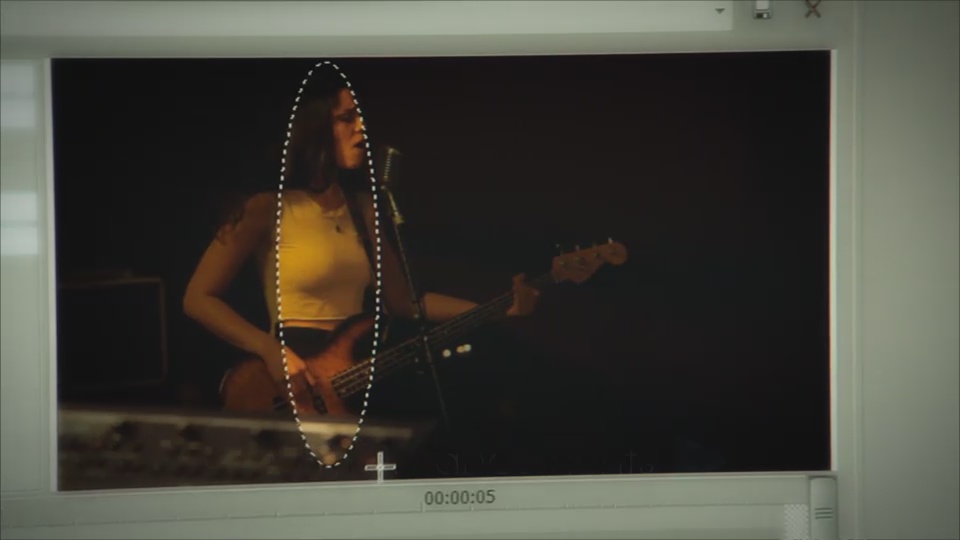 Shape Masking tools

Previous versions of Vegas Pro included the simple Bezier Masking Tool (Pen Tool) which is powerful and accurate but can sometimes be too much for simple masking. The new rectangle/square and oval/circle Masking Tools make it much easier to mask portions of the media by drawing the desired shape over the appropriate areas.

Layer Dimensionality Video FX and Compositor

Adding white text over video clips can sometimes be hard to read. With Layer Dimensionality, you can add the appearance of depth to graphics and video clips. Useful for elements with alpha transparency layers, you can add realistic shadows, glow, and embossing effects. Layer Dimensionality is also available as a Compositor plugin, making it useful in conjunction with Track Motion and picture-in-picture effects.

Vegas Pro Explorer Redesign

The updated Vegas Pro Explorer now features a Thumbnail View, and supports Windows libraries including My Songs, my Videos, and My Pictures. Auto-text fill and "Breadcrumb Control" similar to Window s Explorer lets you quickly navigate to previous directories in your system. Using Ctrl+ the mouse wheel scaled the thumbnail images for added image detail while browsing.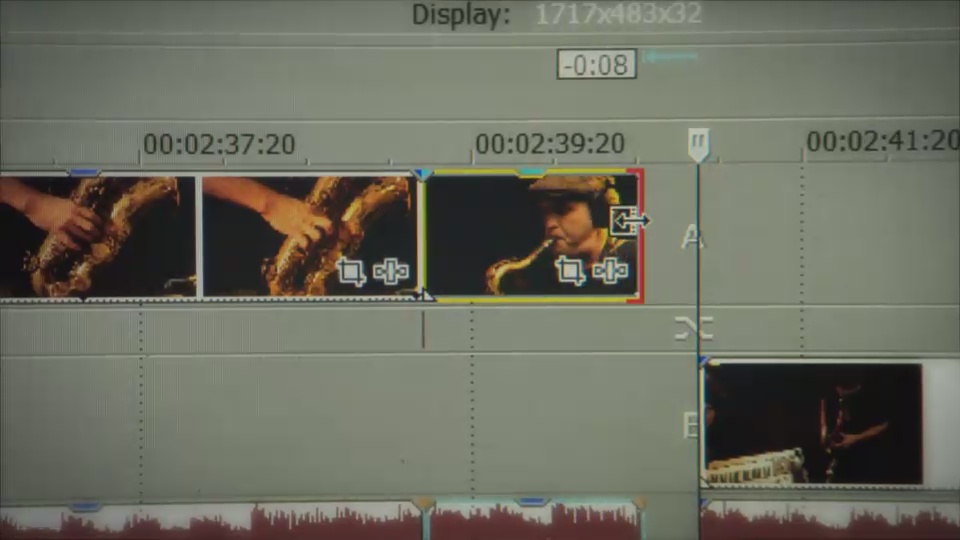 Expanded Edit Mode

Double click at the edit point to see the timeline in a detailed "A-B Roll" view. The adjacent frames of the events at the edit point can be clearly viewed above the tracks for reference, and unused media in the events can be seen in the track area. The edit point/event edge is then highlighted in red and can be trimmed with the mouse or numeric keypad. Setting a Loop Region around the edit point enables you to dynamically add or remove frames from either side of the edit point while the media is playing, creating a highly precise editing experience.
Other great new features;
64-bit Audio Plug-ins – Sound Forge 32-bit plug-ins are now compatible with the 64-bit version of Vegas Pro 12.
CompregensiveS-log Workflow – Supports S-log via ACES color space standard.
Project Media Tagging – Quickly categorize your media with customizable tags.
Project Media Updates – Thumbnails in the timeline will display with letter boxes depending on the events aspect ratio.
Color Match – Match colors between clips using L*a*b* color space.
Panasonic P2 Support – Edit the DVCPRO 25/50/100 and AVC-Intra 50/100 MXF files natively.
HDCAM SR (SStP) Mastering – Encode to all flavors of the HDCAM SR mastering format.
LAB Adjust and L*a*b* Color Space Histogram – Manipulate colors using the powerful L*a*b* color space.
Edit Properties for Multiple Video Files – Edit file properties for a variety of media at once.
Some new features not listed in the article but shown in the video;
GPU acceleration for Titles & Text
Expanded Edit mode
Simultaneous audio/video fades
ACVDH 2.0 support
Match project to first media added
Vertical docking windows
Improved L-cut, J-cut editing
Timeline Editing and Trimming enhancements
It definitely looks like Vegas Pro 12 will include a good handful of much needed updates. A few in there I'm ecstatic to try out. Again, Vegas Pro 12 is expected to release sometime this fall with no exact date as of yet.
Reference:
https://www.sonycreativesoftware.com/vegaspro12cs
What new features are you excited about or disappointed that they didn't include? Leave your response in the comments below!