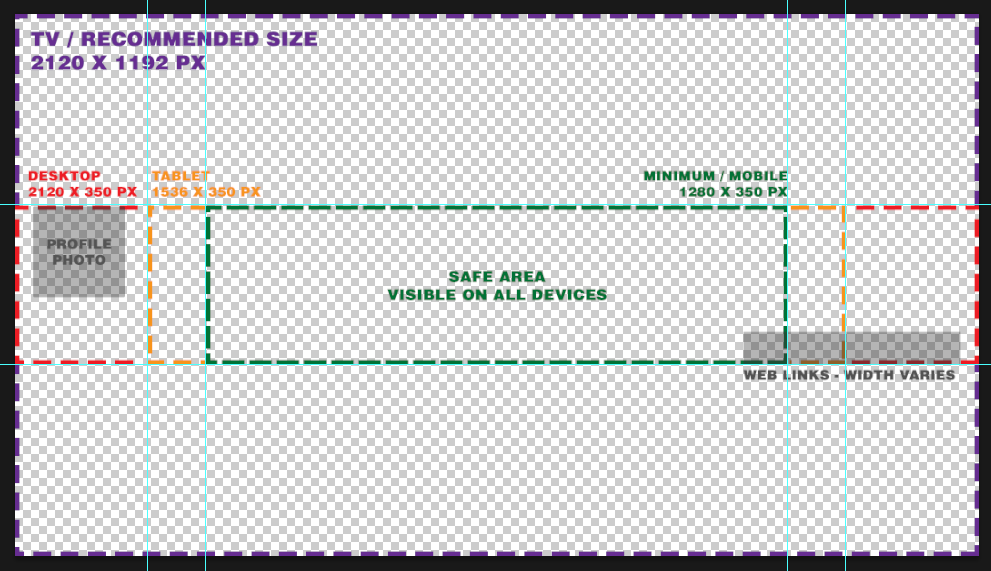 YouTube recently updated all channel layouts to be dynamic and viewable across multiple platforms. Here's a free template for helping you design your channel!
You'll need to use a program compatible with Photoshop Document files .PSD in order to edit the template. You may also create your own from scratch using your favorite editor by following the dimensions below!
Dimensions:
TV Zone:
2120 x 1192 px
Desktop Full Zone:
2120 x 350 px
Tablet Zone:
1536 x 350 px
Desktop Small Zone:
1280 x 350 px
If you enjoyed this post, please consider leaving a comment or sharing it along with your friends!
Comments