Win a Game Capture HD! (Ended)

*CLOSED* Quick! AVerMedia is hosting a giveaway! Enter for your chance to win a Game Capture HD and some apparel! I've recently had the chance to review their Game Broadcaster HD, an internal capture card that allows you to record or broadcast in full 1080p. It works great! With the Game Capture HD, you can take it anywhere and record gameplay up to 1080i without a PC. Have more than one game console? No problem, you'll get 2 Game Capture HD's as well as 3 AVerMedia shirts!
How to Win: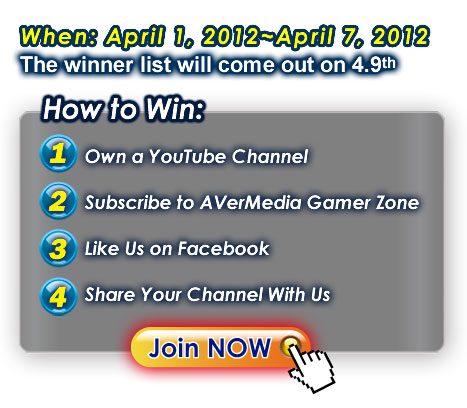 To win, all you'll need to do is Subscribe to AVerMedia Gamer Zone's YouTube Channel. Like AVerMedia on Facebook, and Leave a comment on their page. You can see the full details by clicking here!
Prize: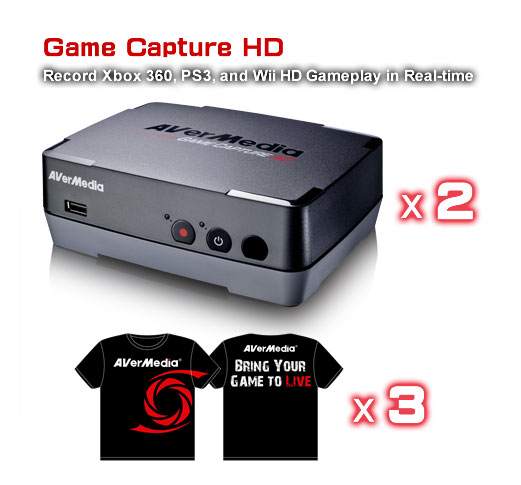 Why just get one Game Capture HD when you can get two! Keep 'em both for yourself or hand one to a friend. T-Shirts for everybody! Well, at least 3 people.
Hurry! This ends Saturday April 7th, 2012! The winner will be announced Monday April 9th, 2012.
If you enjoyed this post, please consider leaving a comment or sharing it along with your friends!

Comments