Shootout Stock Pack On Sale now!

What is Shootout Stock Pack?
Shootout Stock Pack is a gun-themed action stock footage pack designed to enhance your shootout scenes. The pack includes over 120 pre-keyed 1080p HD stock footage clips that are perfect for realistic VFX.
Available for Instant Download here
!
What is Included?
25 Blood Elements such as blood bursts and splatters.
33 Bullet Hits such as wall hits, dirt hits, and sparks.
32 Muzzle Flashes of handguns and machine guns.
16 Shell Casings from various weapons.
8 Smoke Puffs for gun smoke.
15 Images such as bullet holes, blood hits, and sniper scopes.
3 Product Tutorials using Hitfilm and After Effects.
Only 14.99, Sale Ends Soon!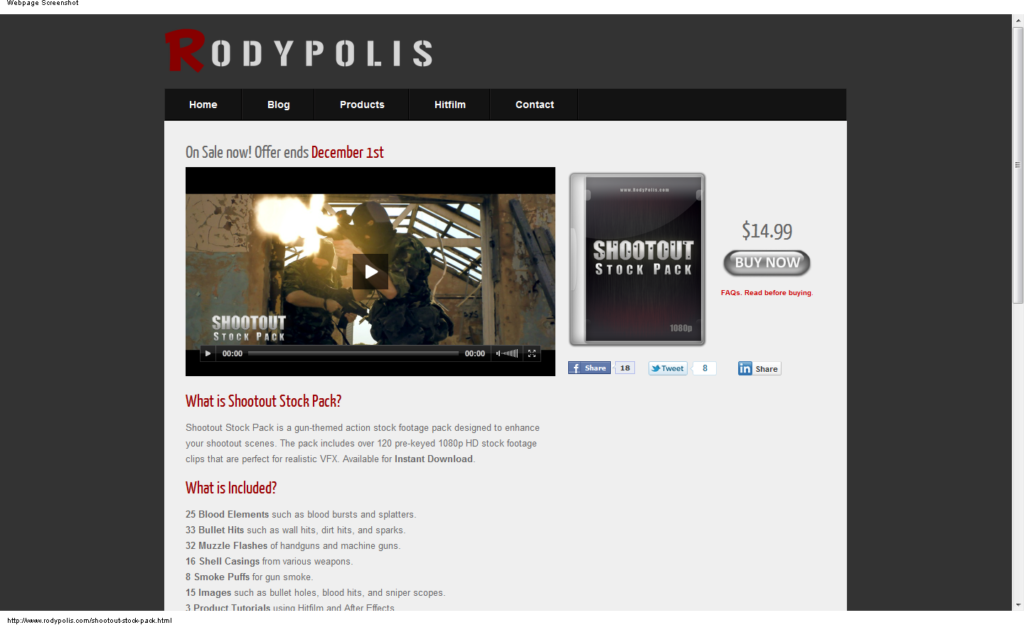 If you enjoyed this post, please consider leaving a comment or sharing it along with your friends!

Comments