Photoshop: Creative Twitter Header Template
With Twitter's latest profile revamp, you can now upload header photos! What does that mean for us? We can get creative just like our Facebook and Google+ pages. Take a look at Ryan Seacrest's Twitter page for example;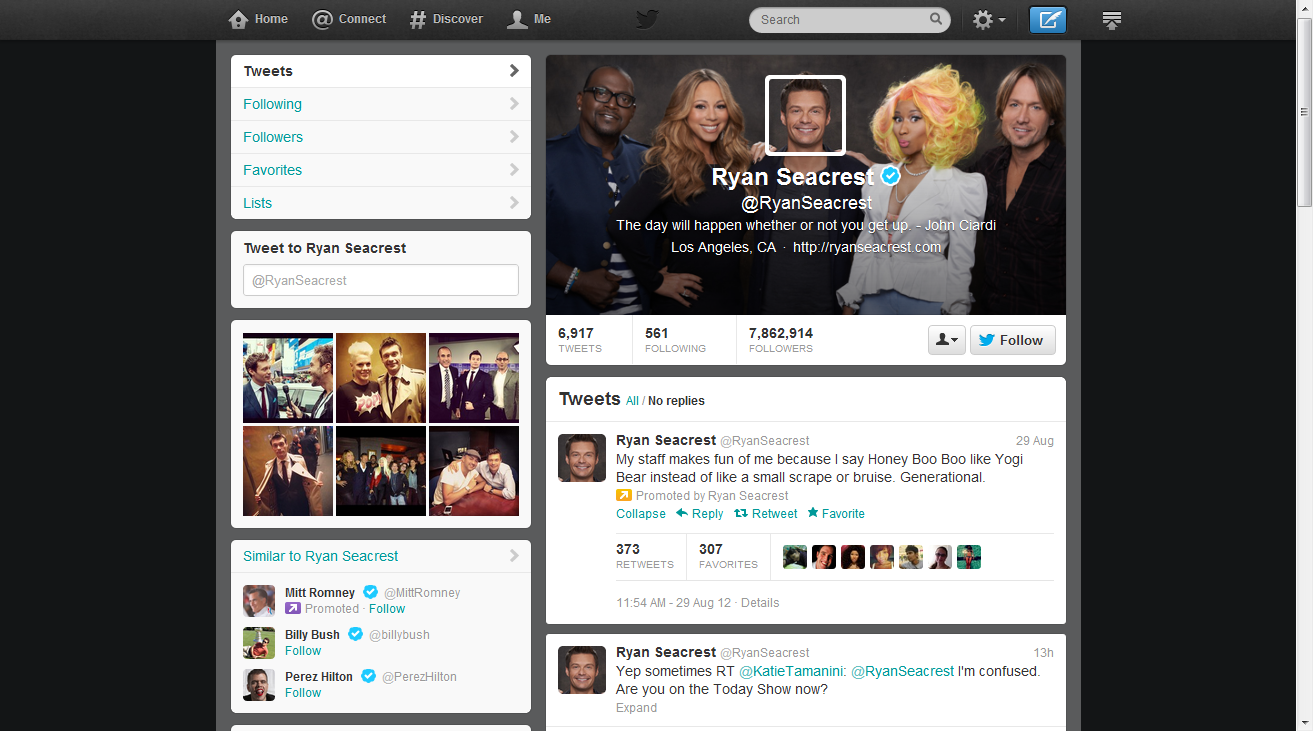 You can see everyone here in this group photo with Ryan's face being the profile photo.
Let's take a look at creating this same effect with the help of our Photoshop template.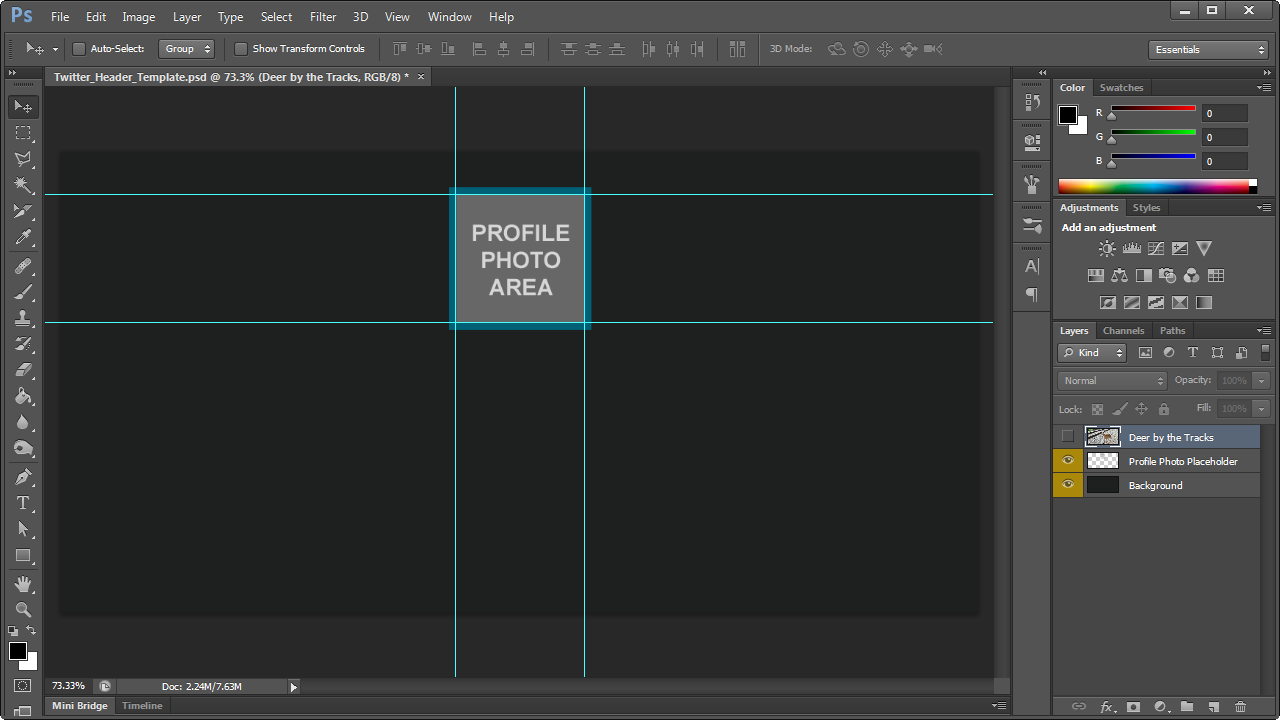 Twitter Header Template (ZIP) 3.3MB
We'll be taking this photo of a Deer by the train tracks (Courtesy MorgueFile)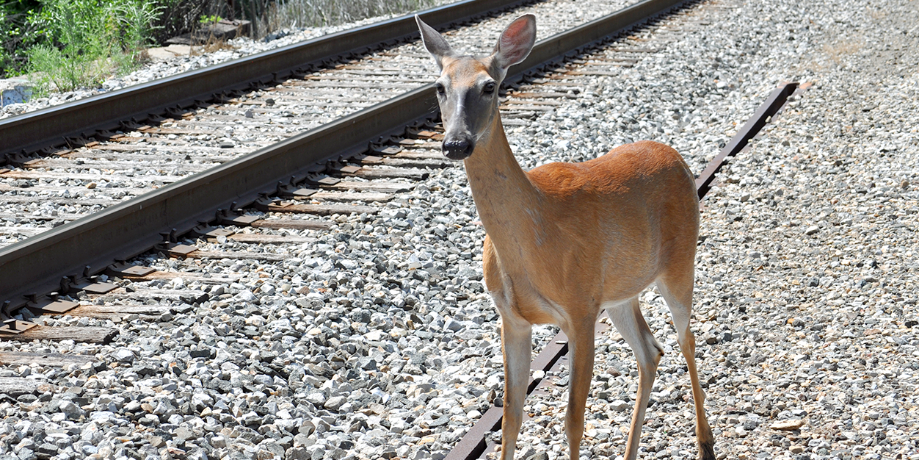 ..and fit it into our new Twitter header.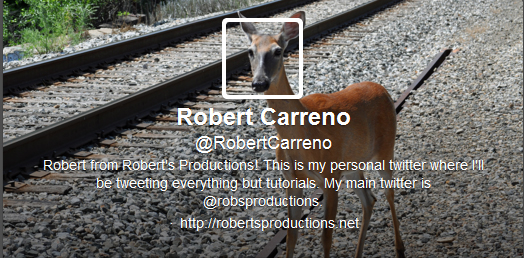 VIDEO
TUTORIAL
Step 1
We'll begin by opening the template in Photoshop. We'll be working in Photoshop CS6 but if you get a message saying, "This document contains unknown data which will be discarded to keep layers editable…" in previous versions, just click "Keep Layers".

Depending on your settings, You should see exactly what I see here;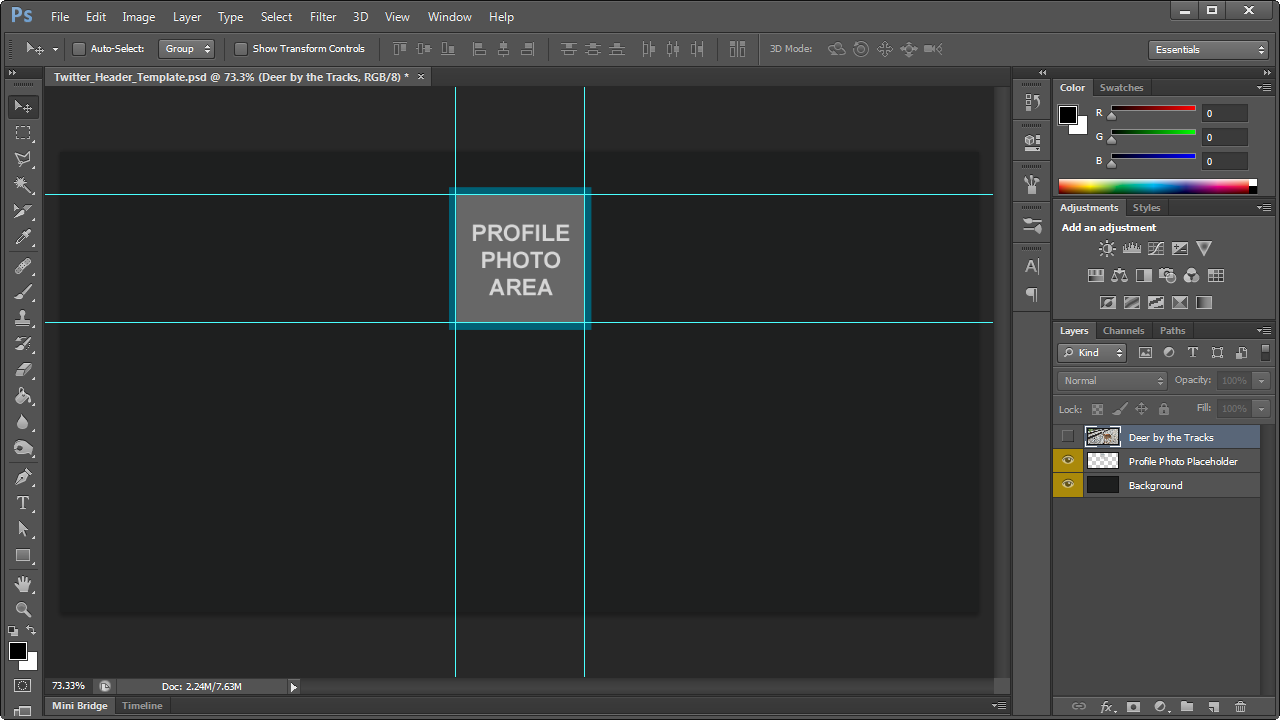 If you don't see the Guides, go to View > Extras (Win: Ctrl-H Mac: Cmd-H)
Step 2
We need to import or create the image to be placed in our header. You can either drag a new photo into the document or go to File > Place. The new layer should be placed above everything else. If not, move it to the top above all other layers depending what you're creating. Of course, you can hide the reference layers highlighted in yellow if needed.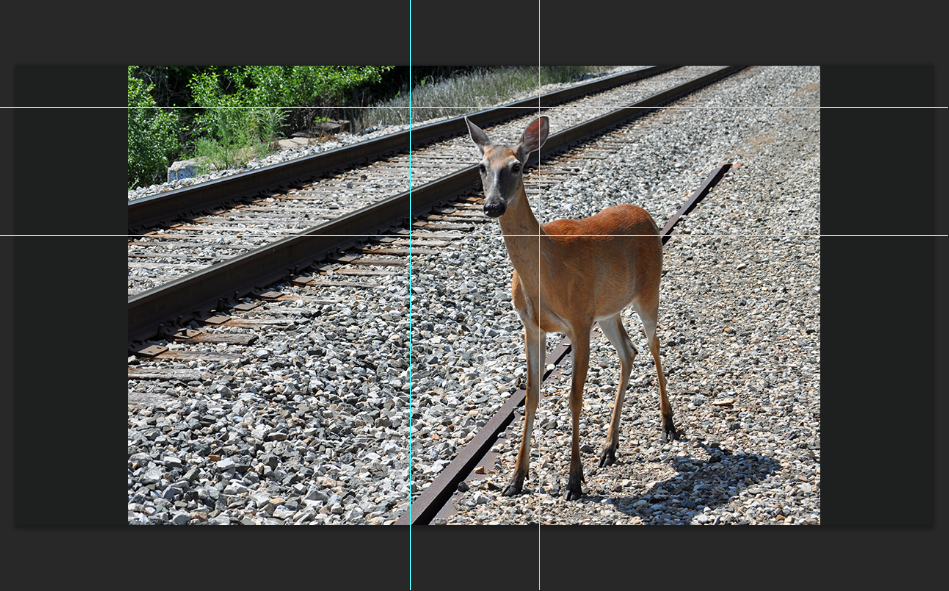 Our goal here is to get the deer's head within the profile photo image boundary. Fit the image exactly how you want it to appear in your header.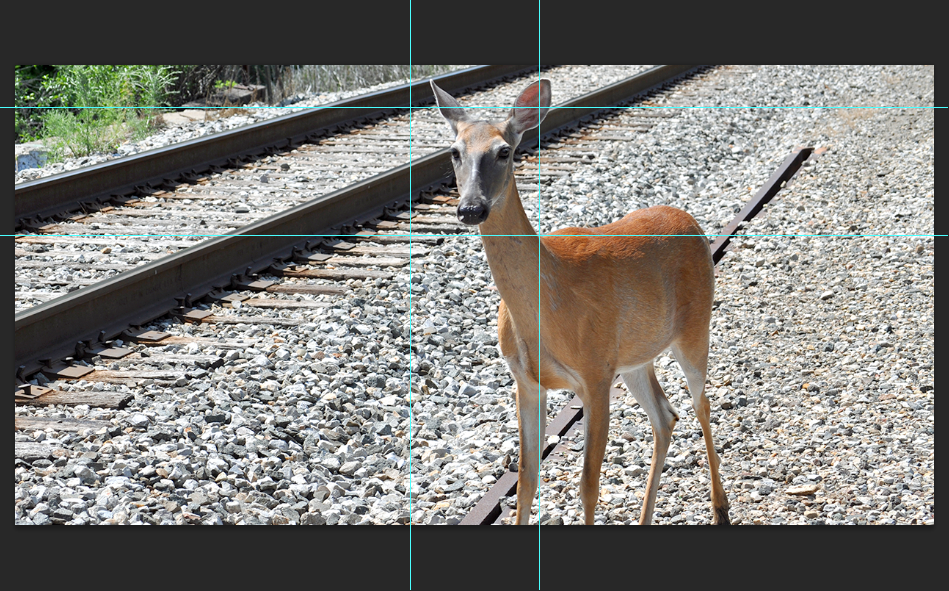 Step 3
We now need to extract our header photo and profile photos from this template. We'll start with creating the full header photo. Go to File > Save for Web. We're okay with the quality set to Maximum since our max upload size for Twitter is 5MB and our image only comes out to around 950K. Click Save and save it.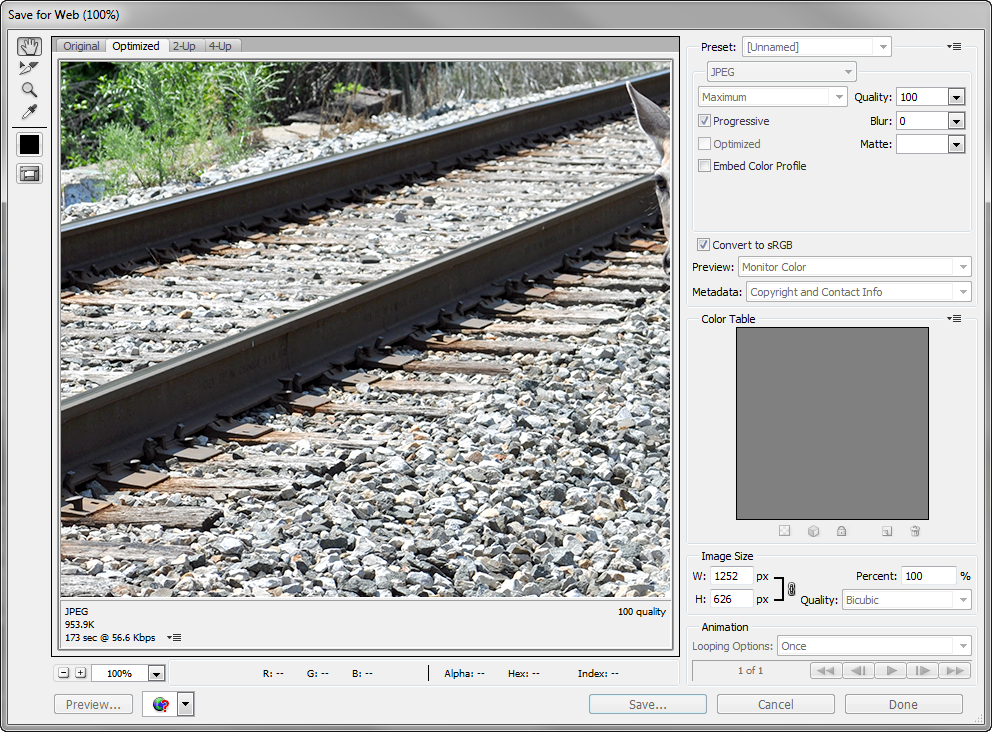 We'll now extract the profile photo. Select the Rectangular Marquee Tool(

) and select the profile photo area inside the guides. The Marquee tool should snap to the guides with snapping turned on. If not, you can enable snapping by going to View > Snap.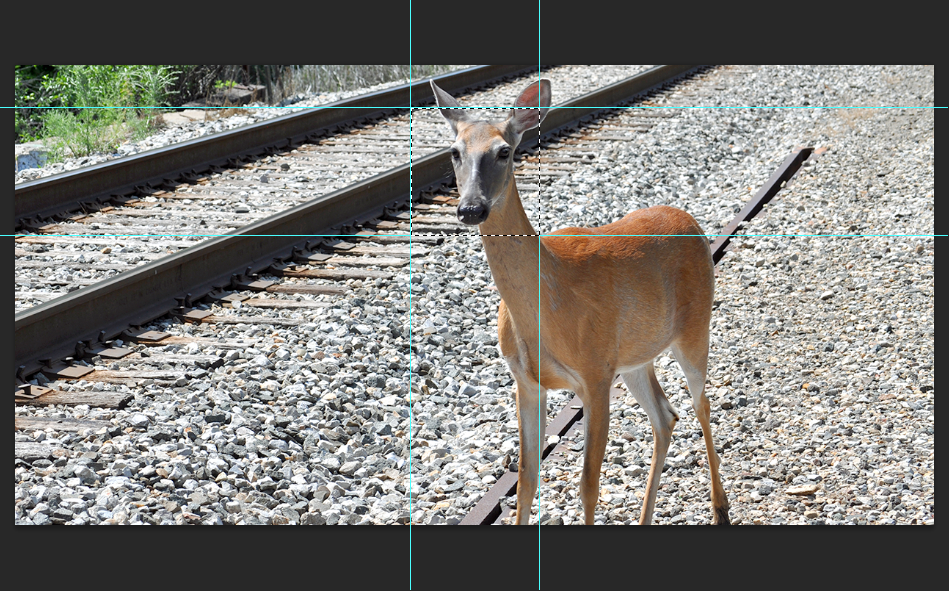 With the selection made, we need to copy this image. Go to Edit > Copy Merged. In the case that you have multiple layers, this option will be sure to copy all the layers merged into one.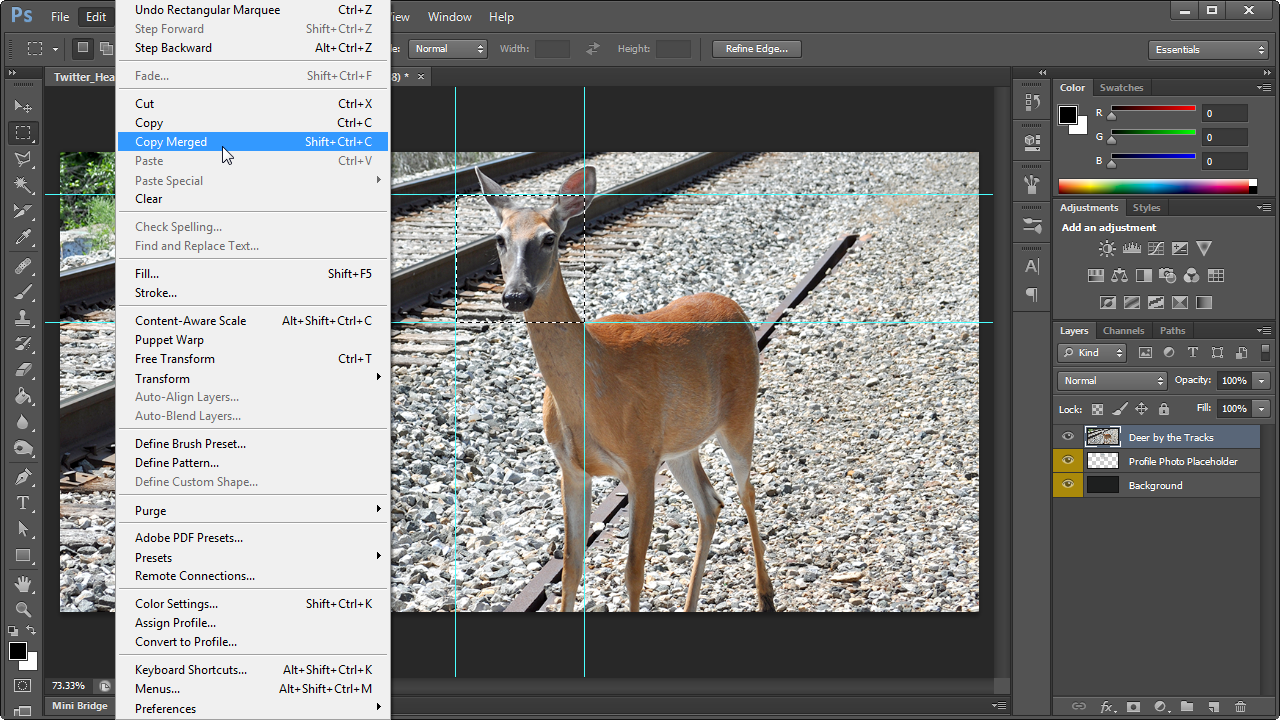 Create a new document by going to File > New. We can name this, "Profile Photo" and if the Width and Height come out to 175px, you're doing everything right.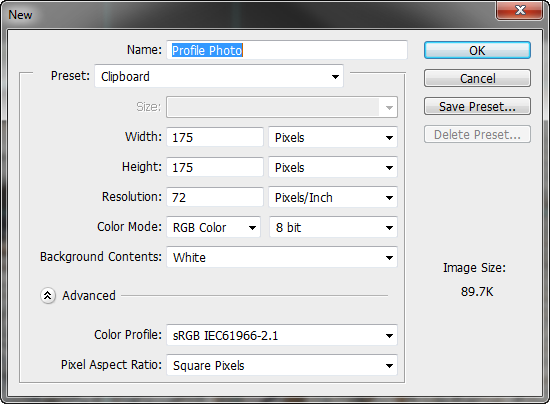 In the new document, click Edit > Paste. We now have our profile photo. Go to File > Save for Web and save the profile photo.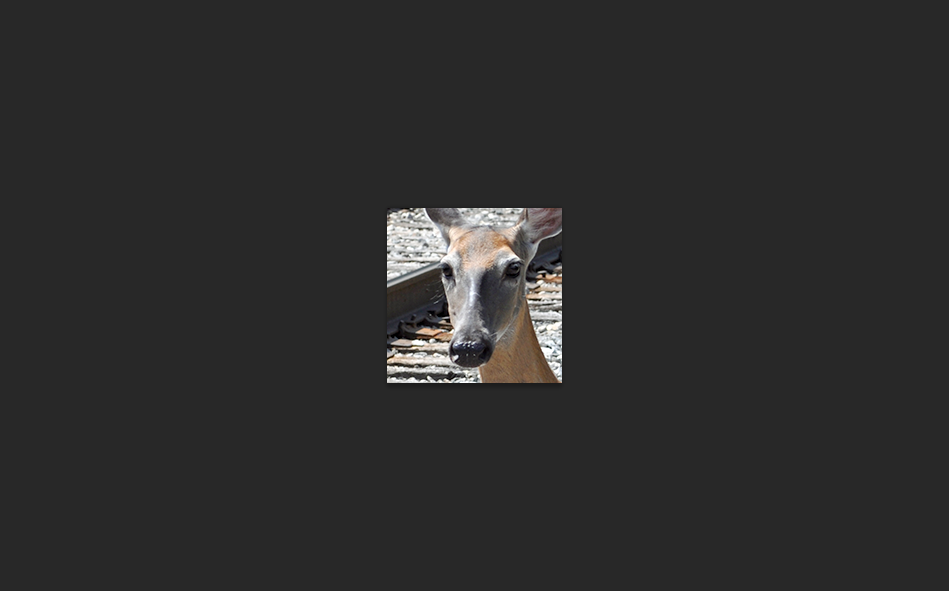 Step 4
Now that we have the Header and Profile photos all ready to go, all that's left to do is upload them to Twitter! Under your Profile Settings in Twitter, upload the Profile Photo we just created.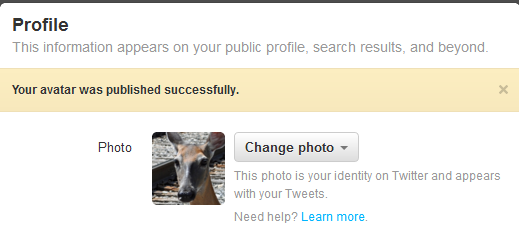 Under the Design Settings, you'll see a new setting for the Header Image. Click "Change Header" and upload your newly created Header Photo. If you get an Internal Server Error message, try again. Twitter might still be ironing out some bugs.

That's it! View you profile page and you should now see your newly designed header photo. Keep in mind that Twitter adds a black gradient at the bottom of the image if you notice the darkness. Also, things may not align correctly on mobile devices such as iPhone or Android. They should however work on tablets such as the iPad and of course all other browsers.
If you get creative with your Twitter header photo, share it with us! Leave your twitter handle in the comments below and I'll showcase a few of them right here on this post.
If you enjoyed this post, please consider leaving a comment or sharing it along with your friends!
Comments