YouTube recently began slowly rolling out new channel layouts. It's currently in limited beta so only a select few are able to use it. Over the upcoming weeks, we should see it available for everyone to use. The new layout highly resembles YouTube's latest design updates heading more toward the Google Plus look. Download the template below!
The channels currently using the new layout are iJustine, DeStorm, EpicMealTime, SORTED, MysteryGuitarMan, LOUD and Geek & Sundry.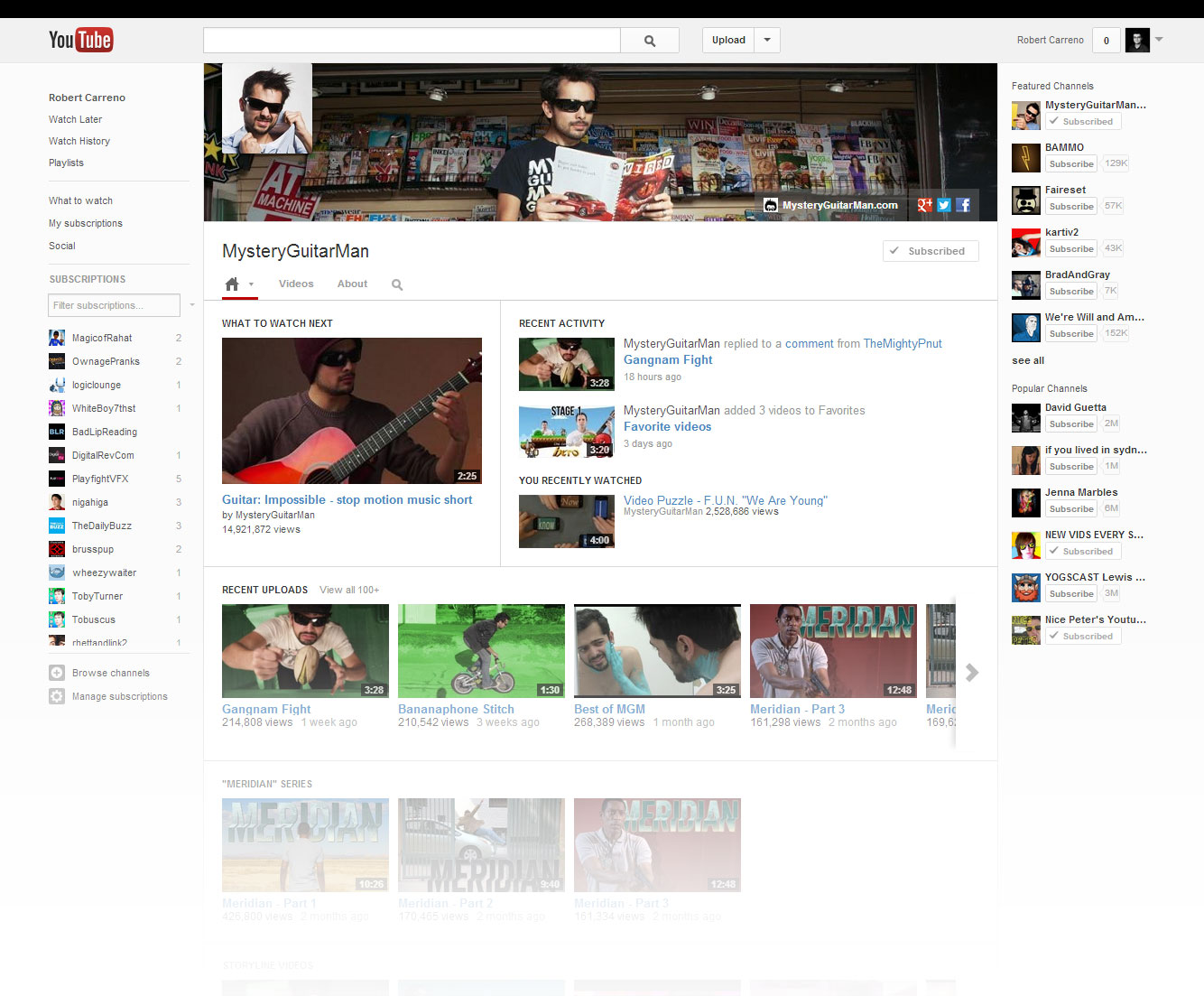 Unsubcribed Trailer
On the new channel layout, you can create a trailer only visible to those who are not currently subscribed to your channel. This way, you can show new visitors what your channel has to offer and why they should subscribe.
Featured Videos
You're provided with a much more elaborate way of displaying your uploads. You can now display your videos by specific tags. Just type in a tag and all videos tagged with that will appear.
Channel Art
You may now upload and place a header image similar to that of Google Plus or Facebook. This image is responsive and will display on all devices from TVs to your phone. I've provided a Photoshop template to help you get started.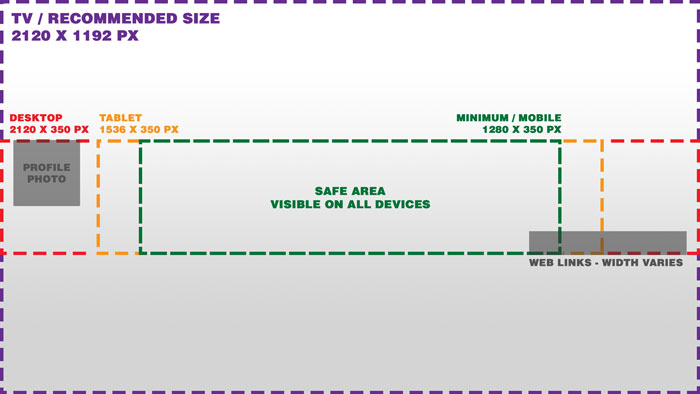 Responsive Dimensions:
Full Size / TV: 2120 X 1192 px (Recommended)
Desktop: 2120 X 350 px
Tablet: 1536 X 350 px
Mobile: 1280 X 350 px (Minimum)
Download the Photoshop Template
If you enjoyed this post, please consider leaving a comment or sharing it along with your friends!
Comments