Minecraft YouTube Background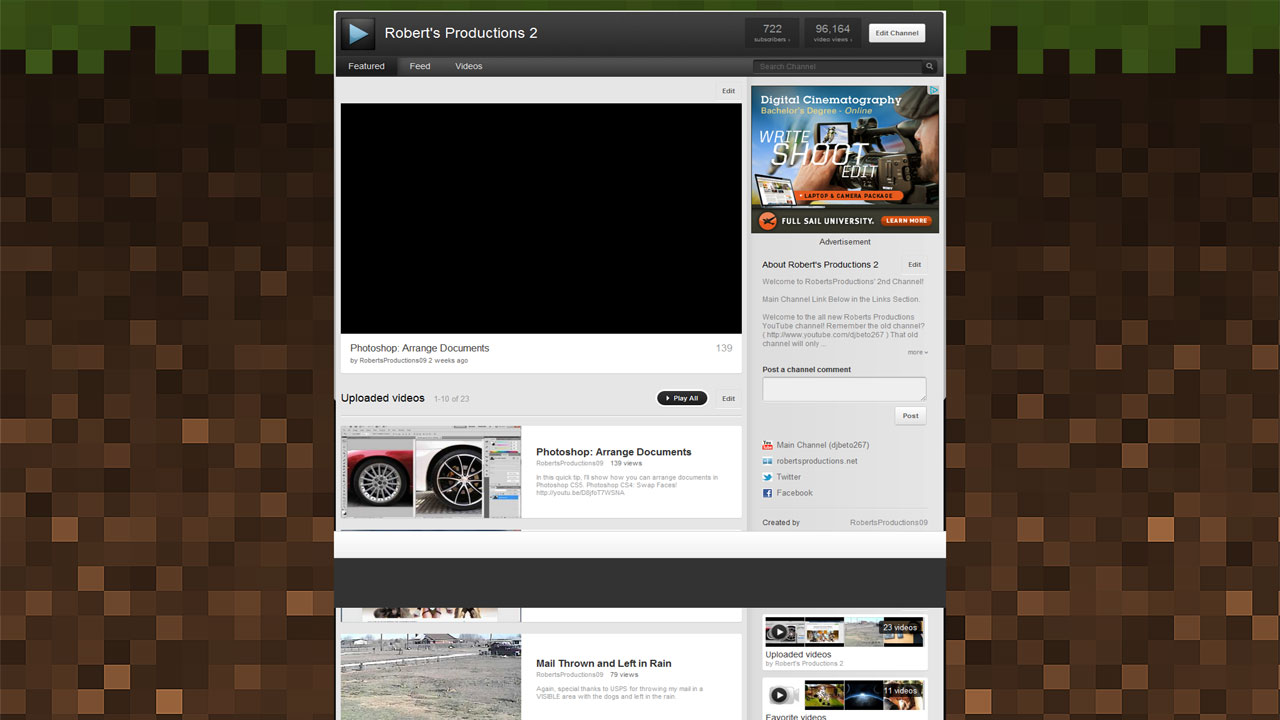 Here's two free Minecraft layouts for you to use as your YouTube background design! Enjoy!
Includes ZIP Folder:
README (Usage instructions)
Minecraft_Long.png (Long Layout Version)
Minecraft_Short.png (Short Layout Version)
If you use this for your channel, feel free to link to it in the comments below!
Usage Agreement:
Subject to the terms of this Agreement, the layout can only be used on your personal YouTube Channel, it cannot be transferred or sold to a third party. You may not alter, or modify the design, in whole or in part, for any reason.

If you enjoyed this post, please consider leaving a comment or sharing it along with your friends!
Comments