AVerMedia Game Broadcaster HD Review

Today, there are many gamer's out there who commentate over their gameplay. It could either be a video series of video games, or they may even stream their gameplay live. Some may wonder, how do they do all this? There are various tools available to record your gameplay. Some include, internal capture cards or even standalone video capture boxes. The difference between the two is that an internal capture card is what'll allow you to stream your gameplay live. This brings us to our review of AVermedia's Game Broadcaster HD. An internal capture card that will allow you to record or broadcast live gameplay via HDMI or component.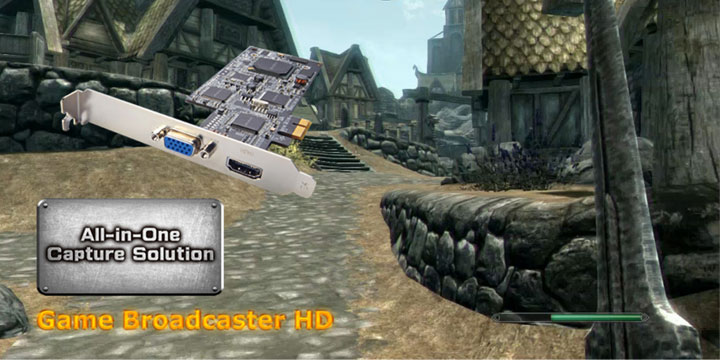 First Look:
There's nothing more exciting than looking at an expansion card. They have that great green color with a bunch of little nubs and capacitors. A distinctive smell of electronics. Okay, so maybe not THAT exciting. But, that's pretty much what you'll see at first. Once connected, it's a whole other story. While small, this thing packs the power to capture or broadcast 1080p Hi-def video. It connects internally via PCI-Express X2. On the outside, it has two ports. One for both VGA or Component. For component, you'd just have to use the included component to VGA adapter. The other port is an HDMI input.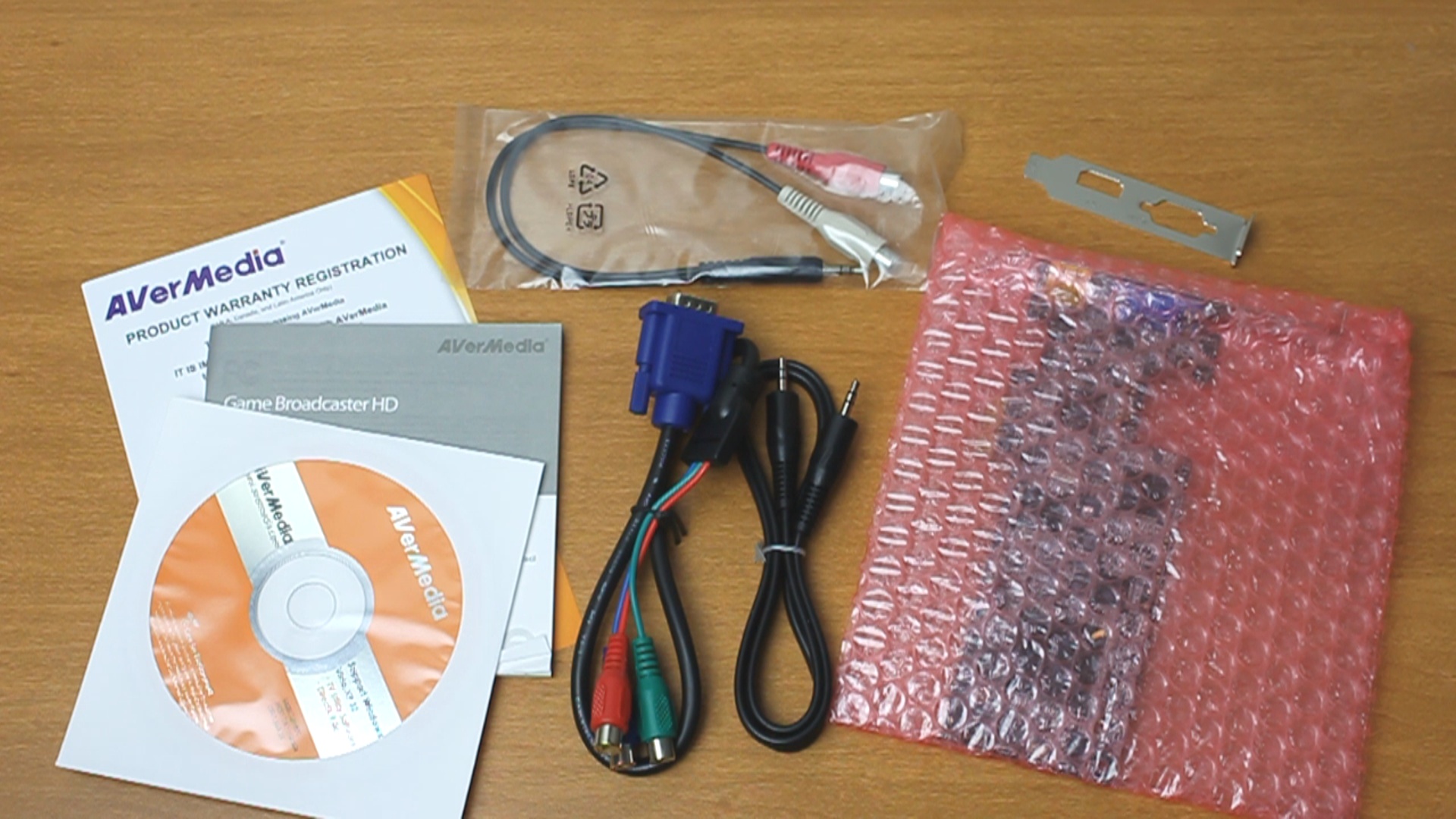 Included in Box:
Warranty Card, Manual, Drivers CD
RCA to 3.5mm Audio Cable
Component to VGA Cable
3.5mm Audio Cable
Low Profile Bracket
Capture Card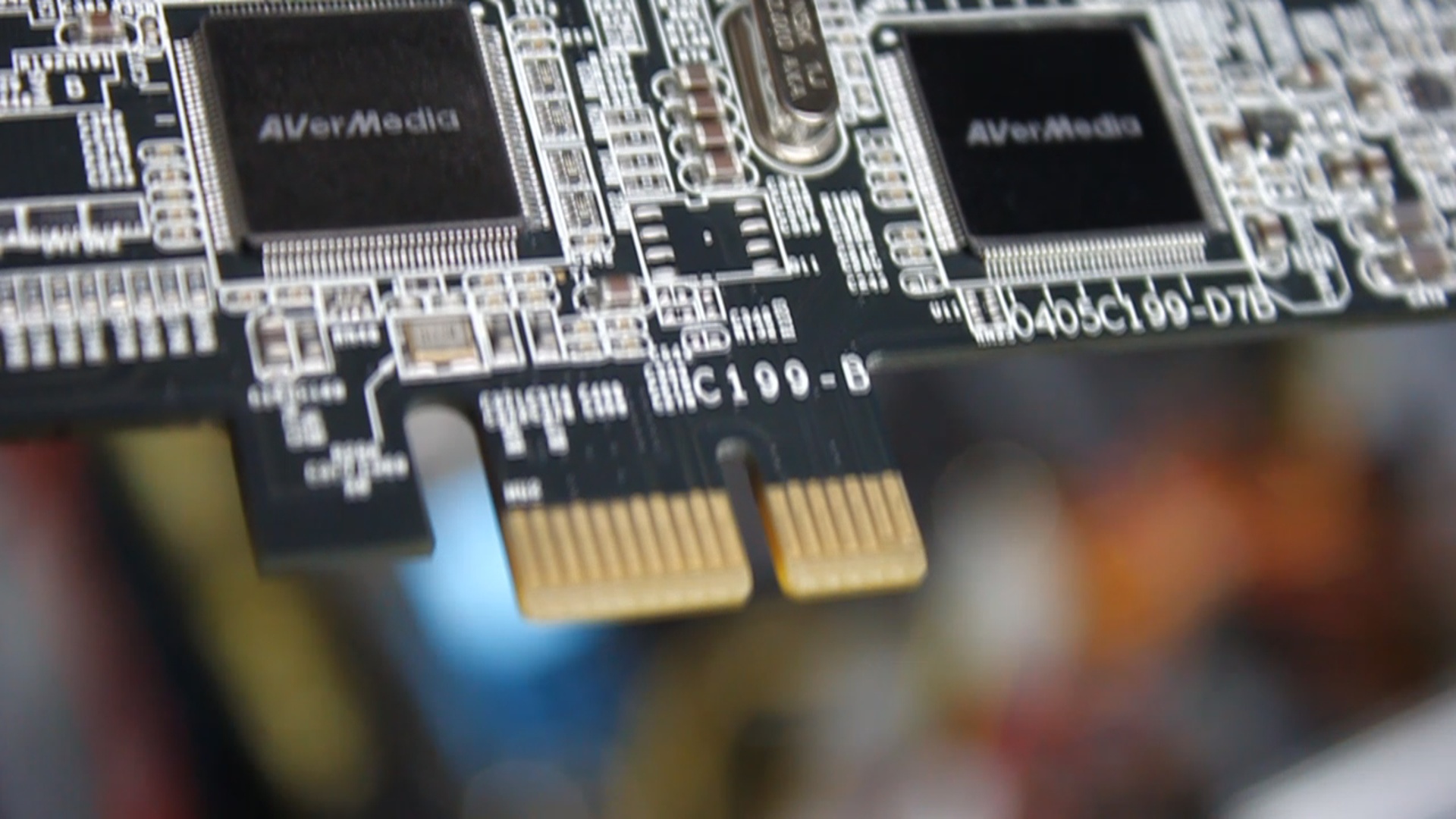 Installation:
Installation was fairly easy. Just had to open up the old "Beast"(my actual computer name) and slide 'er in an open PCI-E slot. Once in, I put it all back together and booted up. I actually skipped the drivers CD it came with and downloaded the latest drivers from AVermedia's website. It's best to do this with all driver software as the CD could already be outdated and you could be missing some important updates!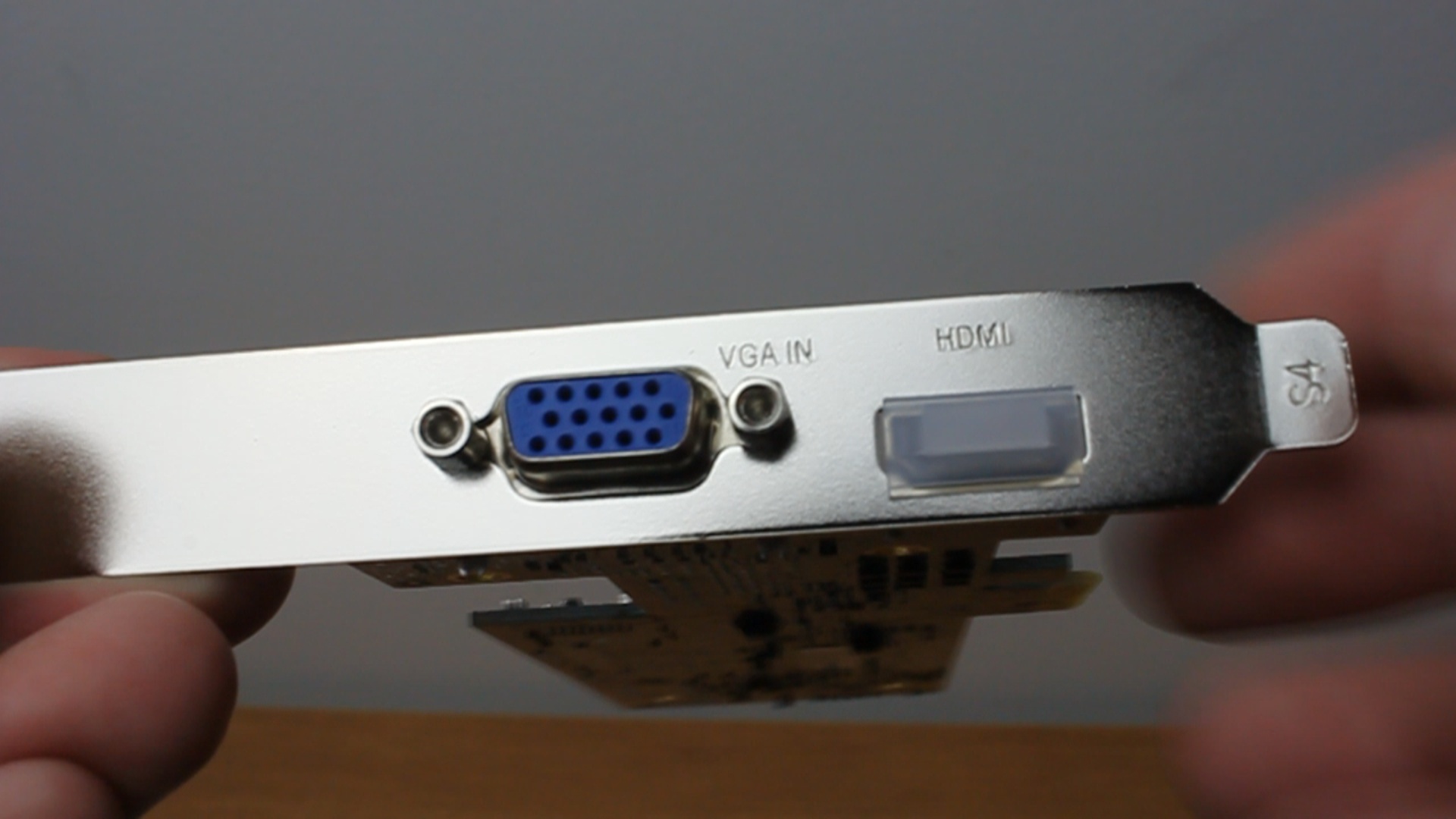 Input:
I first intended to plug in the PS3 via HDMI totally overlooking HDCP. HDCP or High-Bandwidth Digital Content Protection is not supported by this card and didn't let me record or capture anything from the PS3. Since then, I had to go the component route. Because I feel more comfortable playing on my TV, I got a component distribution amplifier which allowed me to take one component input and split it out to two outputs. One for the Game Broadcaster HD and another for the TV. I then plugged the sound in via the Line-In port on my PC. Best of all, it auto-detects the resolution coming out of the console and supports 3D video source playback. VESA resolution is supported as well. To my knowledge, HDCP was only added to the PS3 and not the XBox. Therefore, you should be able to record the XBox via HDMI.
Software:
I'm sure there's various programs out there to record gameplay from this capture card, but I just used the software provided. It's called AVer MediaCenter 3D. Which allows you to record gameplay in a variety of formats and does a great job. You can also manage your recordings straight from the software or open up the destination folder and edit the footage in your favorite video editor. You can also manage photos and music kind of like Windows Media Center.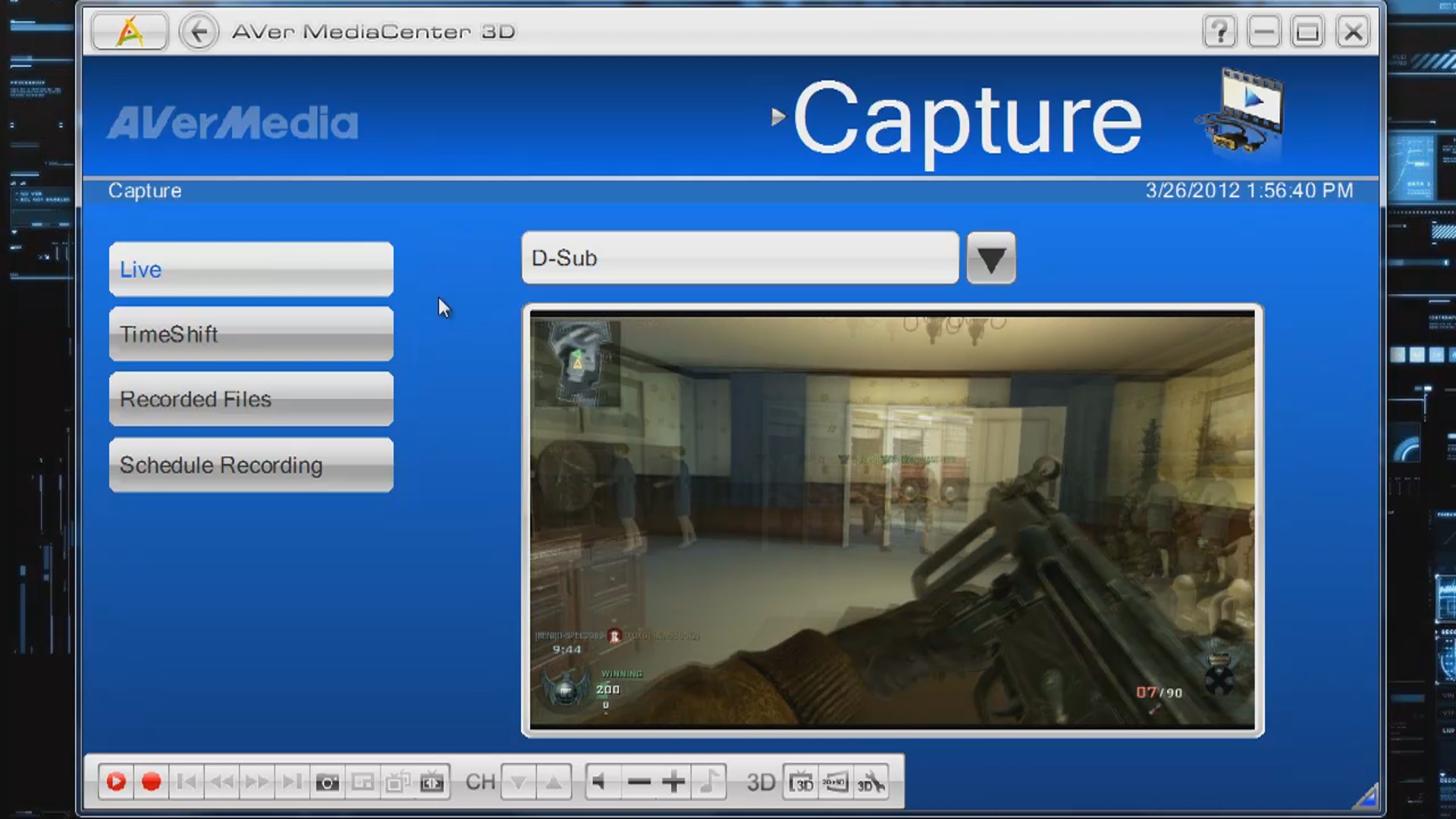 Recording Formats:
MPEG-2
AVI
WMA
WMV
H.264
iPod, iPhone, iPad, and AppleTV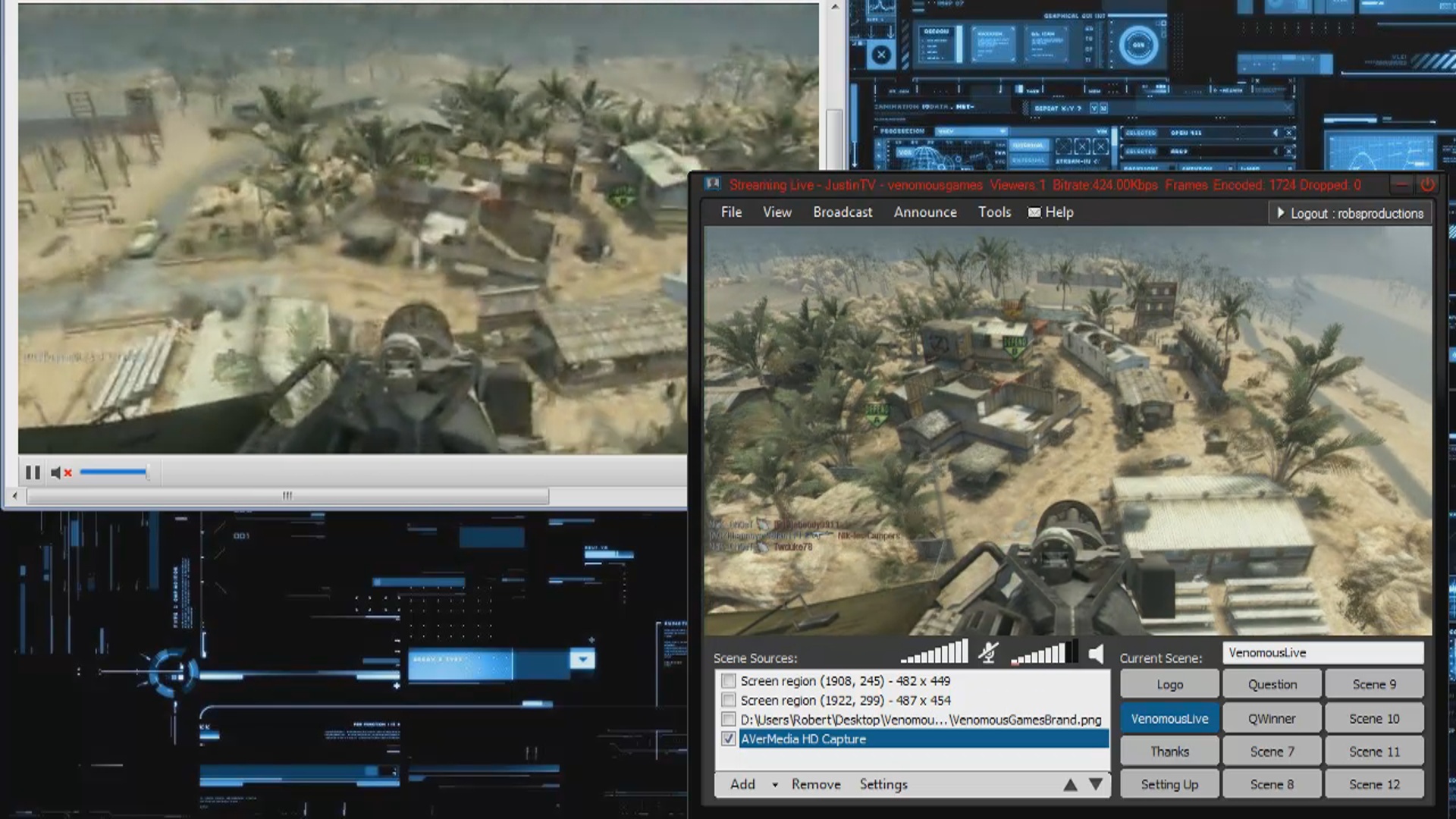 Streaming:
Streaming is just as easy as capturing. You have the option to use software like Adobe Flash Media Live encoder to encode the live signal into flash for streaming. Another option would be XSplit which is what I prefer most. It's real easy to manage what your audience sees and can broadcast to a variety of sites like Twitch.TV. The Game Broadcaster HD is also pretty flexible so you should be able to use any of your preferred streaming software.
Performance:
In my experience, capture cards sometimes have a tendency to lag. Some more than others. After testing the Game Broadcaster HD for some time, it seems to have little to no lag at all. I connected the output to the capture card and TV simultaneously via a component distribution amp and haven't noticed any significant lag at all. Pretty neat since you'll be able to play your game while watching your computer screen.
Overall, I think think the AVerMedia Game Broadcaster HD works very well for what it does. It has no noticeable lag or choppiness. The quality of video looks great! It'd be nice if it could also capture composite video for those intense NES games, but it'll do for now. It's not only great for recording gameplay but anything with an HDMI or component output as long as the output isn't protected. They claim you can even capture your iPad 2 display which I'd guess would be through HDMI. You can also capture another computer's VGA output if you ever needed to record things like BIOS set up or boot up where software can't capture. it'll work on Windows 7, Vista, and XP both 32 and 64bit. You can view the full spec list over at their website, AVerMedia.com.
Note: There's two ways I know of that'll allow you to record the PS3 via HDMI. The first way, you can record the input using FRAPS. The only downside is you'll have very large files split up in about 3 minute videos AND unfortunately it's not free. Another method is using Dxtory. I haven't actually tried this out myself but you could always give it a try and let me know how it went.
Have you ever used any game capture device? What device would you recommend? Share your thoughts in the comments below!
If you enjoyed this post, please consider leaving a comment or sharing it along with your friends!

Comments